'GLENROWAN' PRESS RELEASE
Ned Kelly is an Australian icon and to many, a champion of the underdog. But was he really Australia's Robin Hood, or has a darker truth been masked behind a colourful legend? On the 138th anniversary of Ned Kelly's capture at Glenrowan, the creative team behind 2016's award-winning bushranger epic The Legend of Ben Hall are announcing their plans to bring the infamous final siege to the big screen with their new motion picture Glenrowan.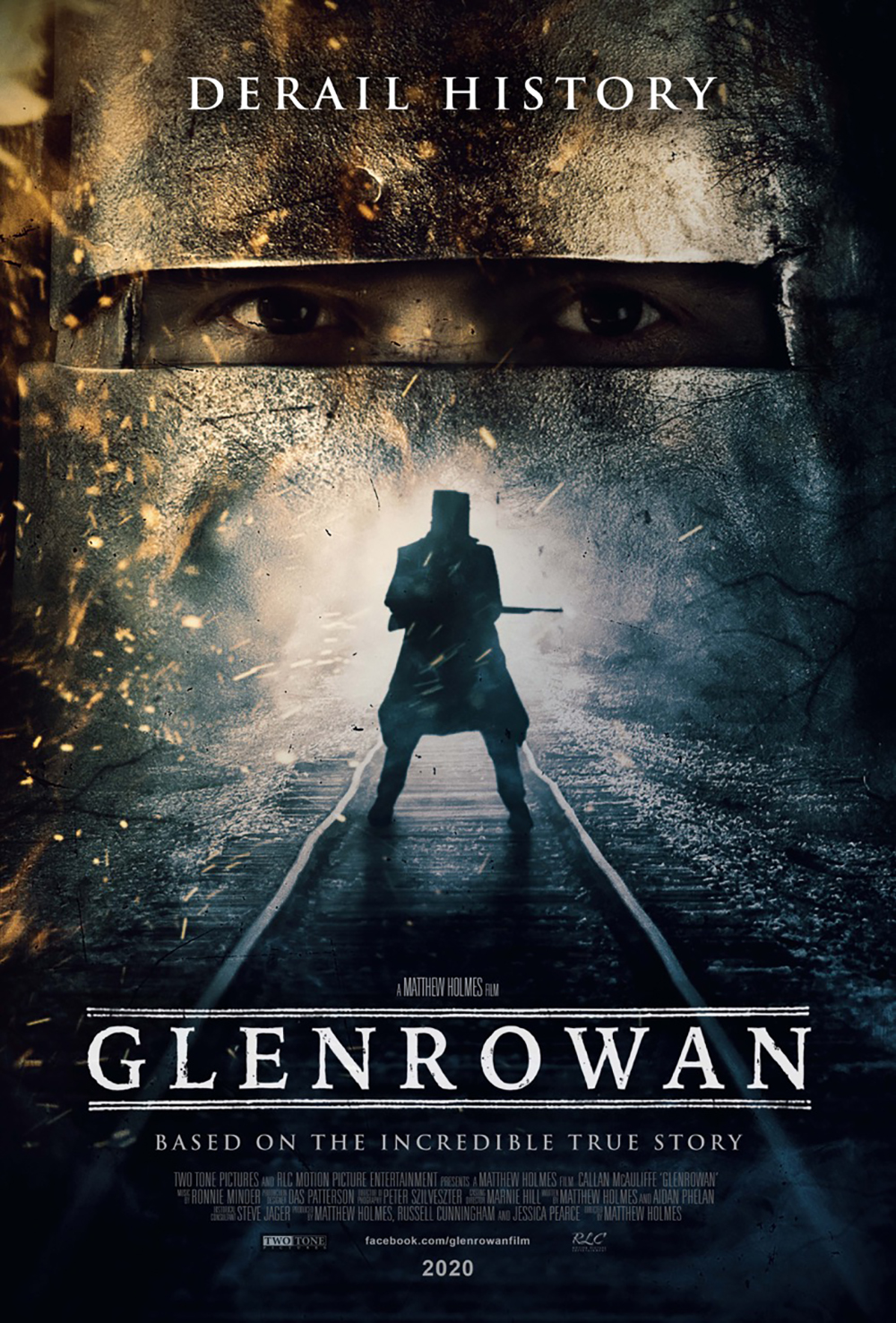 This no-holds-barred, gut-wrenching thriller will accurately and cinematically recreate the gripping final chapter of The Kelly Gang, whilst aiming to derail the mythologies and preconceptions surrounding the outlaw. Set over a blistering 42-hour period and written with razor-sharp authenticity, Glenrowan will be an uncompromising and controversial depiction of one man's relentless quest for vengeance that spirals into a nightmare of treachery and trauma. With a screenplay drawn directly from historical accounts, director and co-writer Matthew Holmes promises an intense cinematic experience in the tradition of Dog Day Afternoon and Assault on Precinct 13.
"It's time to see this iconic figure from a fresh perspective. We're approaching this story of a complex young man without forcing labels onto him such as hero, victim or psychopath. This realistic approach allows Ned to be shown exactly as he was: a person with both strong virtues and deep flaws. It also allows the audience to choose how they feel about him," says Holmes. "We wanted to create something different from the standard 'life story' biopic. We're showing things that have never been shown before in a Ned Kelly film. But most of all, we want to give audiences an emotional and action-packed experience that grips them from its opening moments and doesn't let go until the final frame."
Rising Australian star Callan McAuliffe (The Walking Dead, The Great Gatsby, Cloudstreet) is currently in talks to portray Ned Kelly, which will reunite him with Holmes after his appearance in The Legend of Ben Hall. McAuliffe has been working in the USA since 2009 and has recently been announced as a series regular in the hit show The Walking Dead. With a plethora of exciting newcomers and industry stalwarts already in talks to join the project, Glenrowan will feature a stellar line-up of Australian and international talent.
The Glenrowan siege remains the largest hostage situation in Australia and a defining moment in our colonial history, which will be explored not only through the eyes of The Kelly Gang, but also the police and the sixty innocent civilians caught up in the harrowing ordeal.
"All the themes of Ned's story can be conveyed by just exploring the Glenrowan incident. As we were writing the script, it became very apparent that this was not just about Ned Kelly – this is also the story of a tiny community suddenly swept up in this monumental standoff between outlaws and the police. The siege is a historical tragedy that affected everyone in that region for decades and still has ramifications for their descendants. Almost 140 years later, we as a society are still questioning who Ned Kelly really was. This is our chance to finally provide some realistic answers," says co-writer Aidan Phelan.
Fox Studios-based Russell Cunningham and Melbourne-based Jessica Pearce will produce from an original screenplay by Matthew Holmes, Aidan Phelan, and historian consultant Steve Jager. The filmmakers are currently seeking private investment and distribution deals, with their sights on an early 2019 shoot in regional Victoria. Glenrowan is a Two Tone Pictures – RLC Motion Picture Entertainment production. Callan McAuliffe is represented by Paradigm, IMC, and Affirmative Entertainment.
For more information visit: www.facebook.com/glenrowanfilm