Joe Byrne
There are no published photographs of Joe Byrne alive except for one Ian Jones produced in his book The Fatal Friendship. In all other publications only the images of his body strung up on the door of the Benalla police lock-up, for the benefit of the press photographers, have ever been seen by the general public. Thirty six hours before Joe, age twenty-three, was killed by a bullet to the groin at the Glenrowan Inn. He would be buried around the same time as his lifelong friend Aaron Sherritt whom he shot dead four days earlier.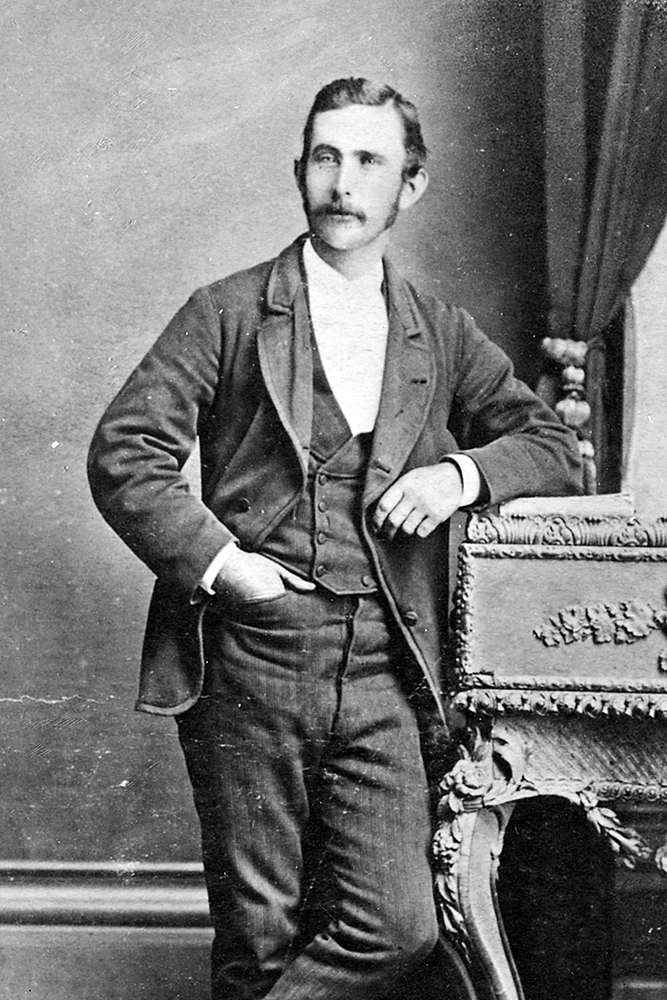 He was a Woolshed lad, born around 1857 of Irish-Catholic extraction. His father died when Joe was around twelve years old, after a working life as a digger then a dairyman. Byrne went to school with Aaron Sherritt and they later served six months together for the unlawful possession of meat. Later Joe was fined for the illegal use of a horse.
Like the rest of the Kelly Gang, Byrne was a good shot and fine horseman. He practiced riding down steep gullies for fun. He was also an experienced alluvial miner and could speak fluent Cantonese having grown up amongst the Chinese diggers, which came in handy during his numerous visits to their opium dens.
Joe Byrne was part of the Kelly Gang because he happened to be around on the day of the Stringybark killings. On another day the gang could have been made up from an entirely different cast including Tom Lloyd, Ned's cousin, or Wild Wright, Ned's mischievous Mansfield mate, or even Aaron Sherritt. Joe Byrne, however, was no ring-in. He became mates with Ned Kelly in 1876 and trusted him completely.
Joe Byrne is remembered as Ned Kelly's lieutenant. The man Ned consulted on strategy. Ned saw Joe as a wise, patient sort of fellow unlike Dan or Steve which is why he tolerated Byrne's relationship with Sherritt, even when others were branding Aaron as a police informer. At Stringybark Creek the evidence suggests that Joe shot dead Constable Scanlon after Ned had blown him off his horse. Scanlon's ring was worn by Joe Byrne at Glenrowan. Aaron Sherritt inadvertently implicated Joe as a Kelly Gang member when, on being asked to become an police informer said he would consider the deal if Byrne's life was spared.
Of all the suits, Joe's was the finest, breast and back plates clamped together by side plates in a perfect fit, the helmet with face piece shaped and beaten to meet brow plate above the nose and divide the narrow eye slit into two dark orbits, evoking a Vendel helmet his Viking ancestors might have worn.
Ian Jones The Fatal Friendship
Joe's high-heeled boots were his trademark, being referred to as larrikin heels during late nineteenth century Victoria. Byrne was seen as one of the most glamorous gang members with his handsome colonial boy charm and his strong opposition to police law and order. Joe enjoyed reading a fine book and was a highly proficient writer. It was Joe who penned Ned's words in the famous Jerilderie letter as well as the red inked Euroa letter, sent to Victorian MP Donald Cameron and Superintendent Sadlier. It is also understood Joe composed a number of ballads extolling the virtues of the Gang's escapades. A verse from one of his songs goes:
My name is Ned Kelly,
I'm known adversely well.
My ranks are free,
my name is law,
Wherever I do dwell.
My friends are all united,
my mates are lying near.
We sleep beneath shady trees,
No danger do we fear.
He was reputed to have a number of girlfriends in the towns of the Kelly country and, at the height of the hunt for the gang, he used to slip into Beechworth to drink in the back bars of hotels there. All this bravado however, did not prevent him from murdering his one time best friend Aaron Sherritt whom Joe believe rightly or wrongly to be a police informer. He certainly believed he was betrayed by Aaron however history is yet to prove that Sherritt supplied any real information that aided the police hunt. It was more likely Sherritt was trying to line his pockets with some easy money whilst throwing the scent off the real trial. However, what is certain was that Sherritt made the fatal mistake in not letting Joe in on his plan.
Accounts say that, a moment before the bullet struck Joe Byrne dead, he offered the toast 'Here's to the bold Kelly Gang!'. Another report states that he said 'Many more years in the bush for the Kelly Gang!'
John Sadlier writes of Joe's final scene in the Glenrowan pub, 'We were told that Byrne had been firing, and was in great spirits, boasting of what the gang was going to do. The work was hot, and he went to the counter for a drink. Finding that the weight of the armour prevented him throwing back his head to swallow the liquor he lifted the apron-shaped plate with one hand while with the other he lifted the glass to his mouth. In this attitude a chance bullet struck him in the groin, and spinning around once he fell dead'. The police managed to drag the body of Byrne from the burning Inn moments before the entire building was engulfed in flames.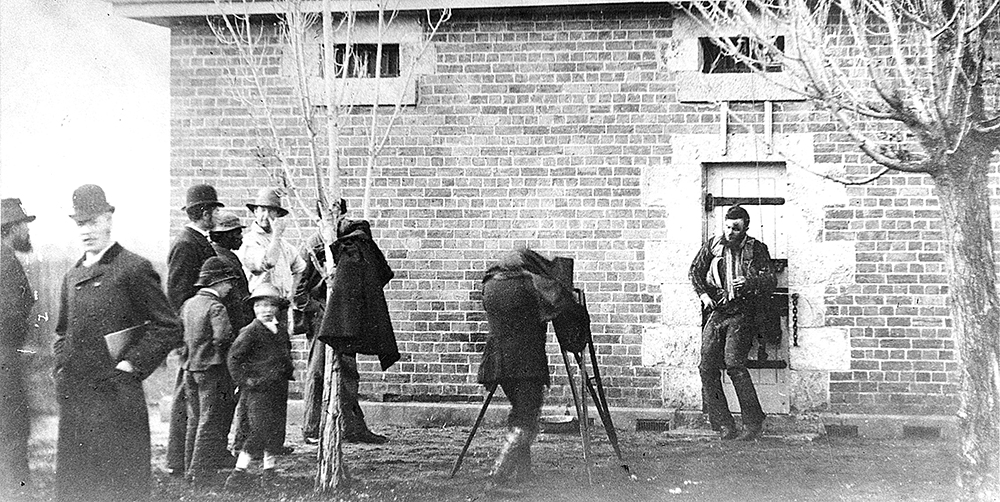 On Tuesday morning, to the disgust of some of the onlookers, the body was taken outside and slung up against a door to be photographed. The features were composed in a natural way and easily recognised. The face had full, fine forehead, blue eyes, downy moustache and a bushy beard covering a full chin, whilst the curly hair had recently been cut. The figure was of a well built, lithe young fellow and the face beautiful, nevertheless the spectacle was repulsive. The hands were clenched in the agony of death and covered with blood. Blood stained the blue sack coat and strapped tweed trousers, which, even in death, Joe wore with loose grace.
Max Brown Australian Son
In the end Byrne shot Sherritt dead, culminating in the Gang's final confrontation with the police at Glenrowan — the scene of Joe's ultimate demise. In only four days Joe Byrne had lost not only his life, and taken the life of his best mate, but had also lost the recognition of his mother who refused to claim the body from the Benalla lockup. The same woman who frequently would welcome her son to her Woolshed home during the long nights of the police hunt, right under their very noses. Until recently, he was buried in the Benalla cemetery in an unmarked grave, however, today a grave stone marks his final resting spot.
Dan Kelly
Born in 1861, Dan was the youngest of the three Kelly boys. Although less physically intimidating than either Ned or Jim, Dan was still quite handy in a brawl and, like the rest of the gang, was a fine horseman. It was the inept Constable Alexander Fitzpatrick, on record as 'a liar and a larrikin', who tried to rescue his police career by arresting Dan at the Kelly home on 15 April 1878. His drunken pass at Dan's sister Kate precipitated the 'Fitzpatrick Incident' which led to the Kelly boys being hunted by the police.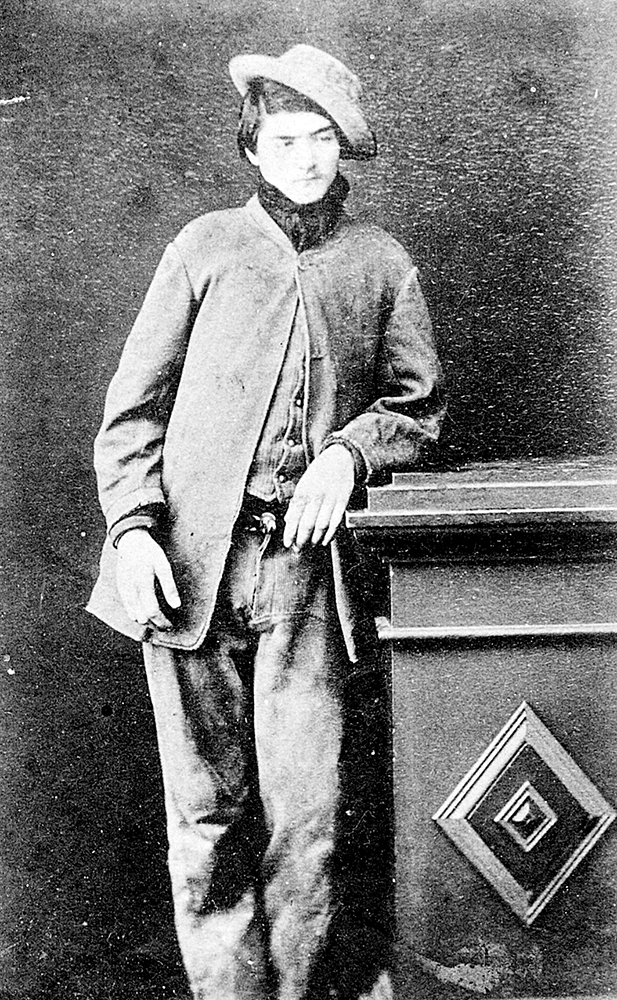 Dan Kelly was credited by his family as being more of a thinker than his brothers. Ned tended to disregard his advice particularly his suggestions to handcuff the policeman Bracken and not to trust the schoolteacher Curnow. He also told Ned that they should all leave Glenrowan when it was obvious that the special police train had been delayed. Any or all of these suggestions may have saved the gang from ruination.
Dan went with Joe Byrne to Aaron Sherritt's Woolshed hut on Saturday June 26, 1880 just before 7pm. As Byrne shot Sherritt dead, Dan kicked the front door half open then fired a shot through it. He called to the police who were hiding under the bed to 'Come out and fight'. Joe and Dan both fired shots into the house then Dan threatened to burn the place down before finally they both rode back to Glenrowan.
Along with his best friend Steve Hart, Dan was an active member of the 'Greta Mob' He was acquitted in his first court appearance on the charge of having stolen a saddle and bridle at the age of fifteen. However, by the age of seventeen he was branded an outlaw, and by nineteen his charred remains were being raked from the ashes of the Glenrowan Inn.
Steve Hart
Steve Hart was born in Beechworth in 1859 to parents who later farmed a selection on Three Mile Creek near Wangaratta. By 1876 Steve's family was already linked to the Kelly clan in police reports. In terms of Kelly Gang folklore, the least is known about Steve Hart. Like the others he was of Irish-Catholic blood with a habit of running foul of the law for stock offences. He was a selector's son, of slim build who took pride in his appearance.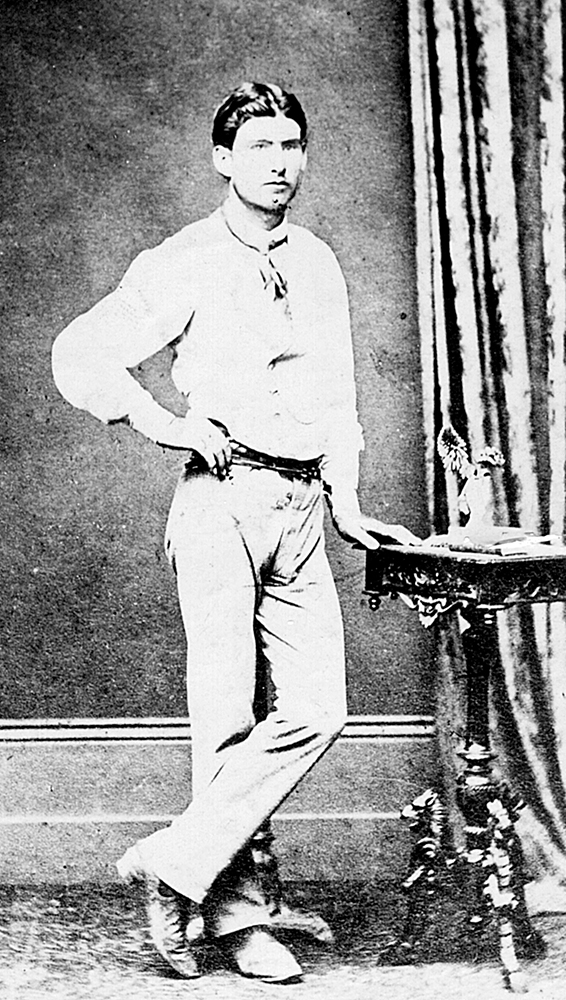 In 1877 Steve Hart was sentenced in Wangaratta to a years gaol on thirteen counts of illegally using horses. For Steve, horses were his calling card being a flash rider and occasional jockey, he even won the Beechworth Handicap after a protest was upheld.
It was reported that during the hunt he dressed as a woman and rode side saddle to avoid detection. Legend has it that during the months of the Kelly hunt Steve rode in and won a number of horse races at meetings well patronised by police. He won local fame as a boy for being the only person who could jump his horse over some high railway gates at Wangaratta.
He was a leading member of the 'Greta Mob' of bush larrikins who were identifiable by the chin strap of their hats worn under their noses. Like Joe Byrne, he became an outlaw purely by chance. Unlike Joe he appeared not to have thought out the consequences of his actions, being much under the spell of the brothers Kelly. It was during the Kelly Gang's raid on Euroa that Steve was recognised by one of the bank manager's servants. Thus the fourth member's identity became known.
During the gang's raid on Jerilderie, Steve had a very public argument with Ned at the hotel bar. Hart was nervous and threatening to shoot prisoners. He stole a clergyman's watch so Ned told him to hand it back. He then stole the hotelier's watch. Kelly again told him to return it. When Hart tried to argue Ned shouted him down saying, 'Shut your mouth. You're nothing but a bloody thing'. However, as the gang left Jerilderie Steve Hart treated the locals to a display of horsemanship.
Steve's part in the Kelly folklore revolves around a quote he was once heard to say while chopping wood at his father's farm when the Kellys asked him to join them in their fight against the police. 'Here's to a short life and a merry one!' he exclaimed, throwing down his axe before riding off into the pages of Australian history.
Like the rest of the Kelly Gang Steve Hart died young. His charred remains were dragged from the embers of the Glenrowan Inn at the age of twenty-one, dying along side his mate Dan Kelly. To be more historically correct, in regards to the quote above, Steve was once heard to say to Dan after serving his prison term, 'A short life and a merry one'. And therein lies the truth because Steve Hart's life was definitely short.
Sergeant Steele met up with Steve in the Warby Ranges not far from the Kelly home, and asked him where he got the mare he was riding. "Oh, I got a lend of it from a bloke back in town," replied Hart. "What bloke?" asked Steele. Hart replied, "Have you got a warrant for me? I'll give you no bloody information unless you have".
Max Brown Australian Son