Ned Smelly – Outlaw Stuck in Iron Suit
Illustrations by Bruce Foot
First published 2015 by Planet Paz
Featuring some brilliant illustrations by talented author Bruce Foot, this children's book Ned Smelly – Outlaw Stuck in Iron Suit suitably targets readers aged five to nine. Ned Smelly really wants to be a bushranger. So he gets Blind Patty the blacksmith to make him a suit of iron. But the armour gets stuck and Ned gets hot and smelly. Now he is famous, but for all the wrong reasons.
In a time of tall ships and blacksmiths,
In the middle of the Australian scrub,
There once lurked a group of misfits,
Who lived by the law of the gun.
Delirious from heat exhaustion and his own smell, Ned is tormented by a talking dingo, run down by a team of bullocks, struck by lightning and chased by the law. Fate places a sick old man on his path and Ned must decide whether to prove himself to his family or save a group of settlers. In the end Ned chooses his true path. All he asks for in return is a giant can-opener and a hot bath.
Link: Buy the eBook
Link: Buy the pBook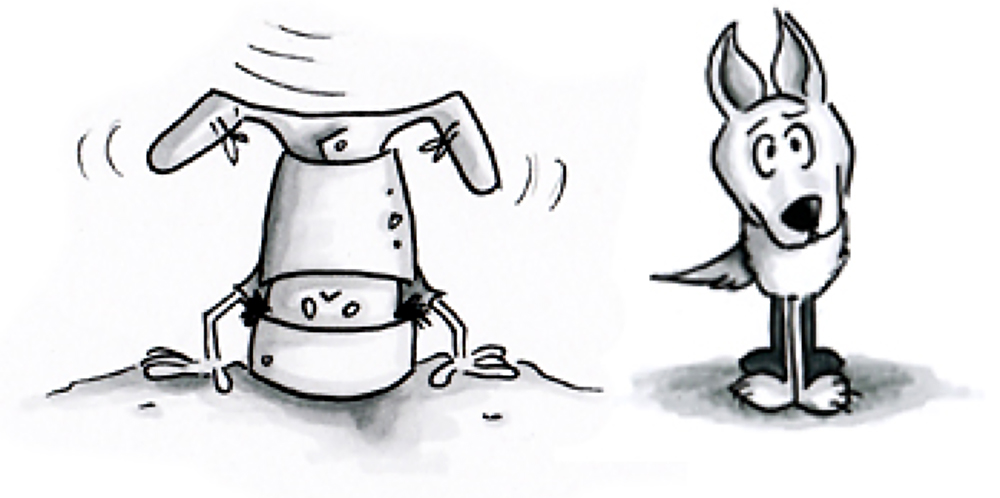 Meet Ned Kelly
Illustrations by Matt Adams
First published 2014 by Random House Australia
Let me say first off illustrator Matt Adams has done an amazing job on this publication. The images alone are worth the purchase price. Written in rhyme, author Janeen Brian has delivered the near-perfect book for kids learning about the Kelly Gang. Meet Ned Kelly tells the story of Ned from his early schooldays through to his final conviction and sentence of death in a straight forward fashion that will entertain and engage children and adults alike.
Ned Kelly was a notorious bushranger.
He lived in Australia's earliest days.
He was daring and clever and bold.
In a suit made of iron he battled police.
And his story is still being told.
Many kids will appreciate Ned was just an ordinary child much like themselves. But circumstances beyond his control led Kelly to make some choices that had unfortunate consequences. Ned's story provides a basis for examining those choices, debating alternatives, and discussing whether he should be held in such high esteem (well, we still think so). Fittingly Meet Ned Kelly is the first publication in a picture book series about the extraordinary men and women who have shaped Australia's history.
The Hunt For Ned Kelly
First published 2010 by Scholastic
If you were starting to build a Kelly Gang related library for your children (or grandchildren) this book, along with Crichton's Far Beyond The Falls and Ridden's Whistle Man, should be on the top of any shopping list. Sophie Masson's youth orientated tale is a great introduction to the legend of Ned Kelly. Told through the eyes of a young boy who travels to Beechworth with his older sister, their paths cross not only that of Ned but many of the key characters in the Kelly Gang uprising including Joe Byrne as well as numerous police, reporters and townsfolk. While taking liberty with some of the environs (Mansfield isn't exactly along the road to Beechworth via Melbourne), the resulting story is a tapestry of action, adventure, redemption and self reflection. Little wonder it caught the eye of the judges of the Patricia Wrightson Prize for Children's Literature in the 2011 NSW Premier's Literary Awards. Find it, buy it, read it (even if you think you're all grown up).
Sophie Masson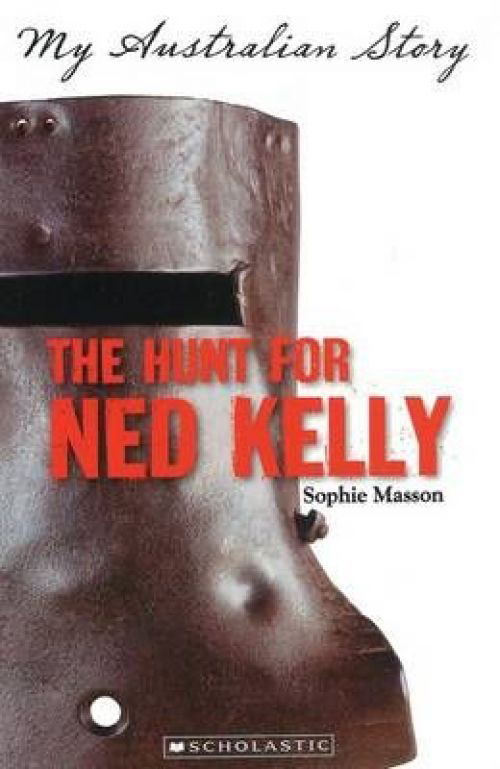 Outlaw Son: The Story Of Ned Kelly
First published 2009 by Black Dog Books

Although listed on many bookstore web sites with a retail price of $17.95 I picked up a 2013 edition for $2 at the local Aldi store. And for that price it's worth getting a copy to give to the kids as an introduction to the Kelly legend. While the story lacks any in-depth discussion it's perfect for an enquiring primary school aged mind. The images are clear, the text is nice and big, and at $2 a pop, you can use one copy for reference and one copy to keep and cut up for any future Kelly Gang school projects.
Paula Hunt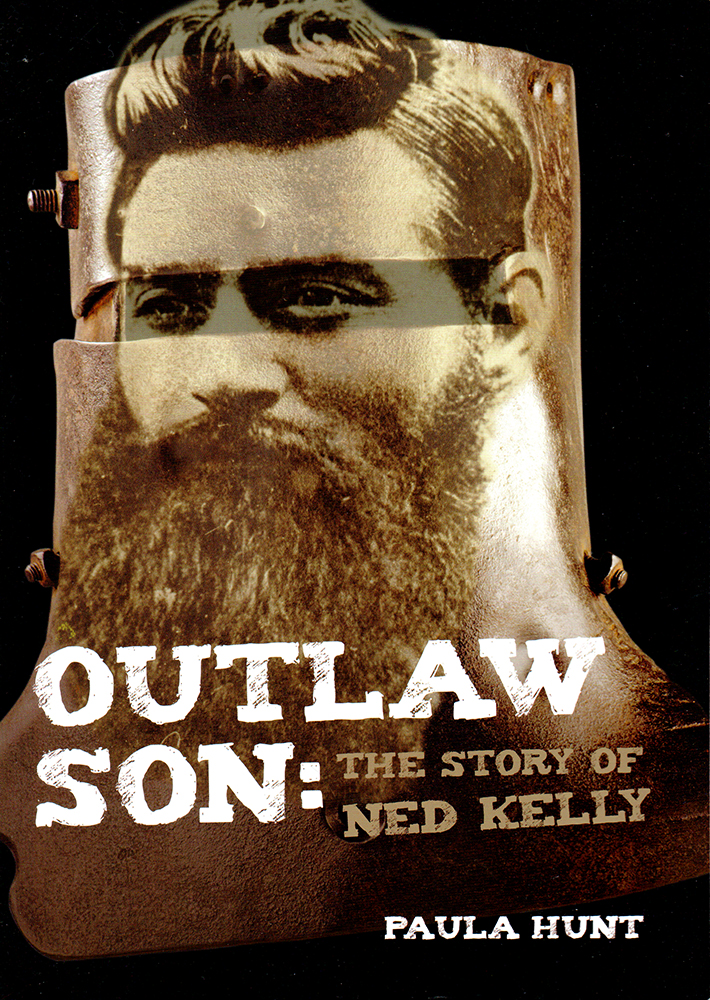 The Kelly Gang
Illustrations by Rebekah Spencer
First published 1970 by Angus and Robertson

Frank Clune was a prolific writer on the life and times of Ned Kelly. However, many of his smaller publications contained regurgitated content from his more larger tomes. While this edition also features text which has previously seen the light of day, the welcome edition of Rebekah Spencer's illustrations and the more simplistic writing style makes this publication and excellent resource for young minds eager to learn more about the legend of Ned Kelly.
Frank Clune
Bold Ned Kelly
Illustrations by Shirley Turner
First published 1977 by The Jabiru Press
As the introduction states, 'Activity books for young Australians which are carefully designed for children between the ages of eight and eleven to stimulate their interest in the country in which they live by encouraging them to participate directly in the discovery of information about it.' In other words, a Ned Kelly puzzle, crossword, facts, and colouring book all-in-one. What a great idea!
Dick Johnson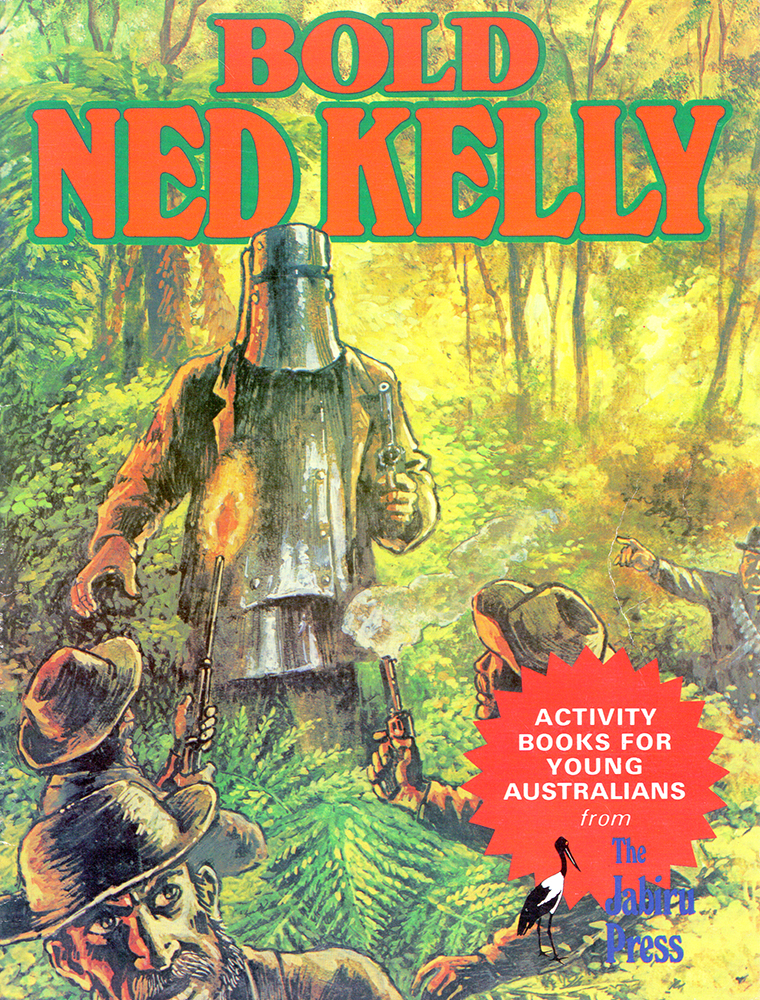 Ned Kelly's Helmet
First published 1998 by Crawford House Publishing
Though seemingly geared towards prepubescent boys, Ned Kelly's Helmet will delight readers of any gender or age. Author Paul Stafford has combined lively dialogue and quick humour to make this imaginative little book into a real what's-gonna-happen-next page turner! It begins in modern times as a school needs to raise funds for a basketball court and they stage a Roman style slave auction after a suggestion by the history teacher. Young Robbie McGoogly is "sold" to a local elderly eccentric, Mrs. Fezzle. after a day of weeding, Robbie is invited in for tea and sees all the museum quality souvenirs gathered by Mrs. Fezzle and her late plumber husband in their "travels".
One of the things catching his eye is a crystal ball found by Mr. Fezzle while renovating an old house. With the accompanying parchment scroll, the couple had unlocked the key to the past via time tunneling! Young Robbie hears the story and remembers it when the next month's history theme is bushrangers. The teacher has them form gangs to "rob" prearranged businesses of "donations". But the biggest prize is the Bash Brothers Billycart for the best show and tell. So Robbie, his brother Andrew and a girl, Frances Hare, go back in time (with Mrs. Fezzle's help) to June 27, 1880 to bring back Ned Kelly's helmet to show off to win the competition. But, unfortunately, in the process, a mean ol' bushranger, Lovely Riley, is brought forward in time to wreak havoc on the town!
The kids witness history and wind up altering it, and after the 19th century bushranger busts up the crystal ball we wonder do the kids make it back to the 20th Century? Or are they and he stuck in the wrong time? You will have to read to find out!
Verdict: A great twist at the end and I give it 4 out of 5, despite spotting a few historical errors. All in all, worth your time!
Paul Stafford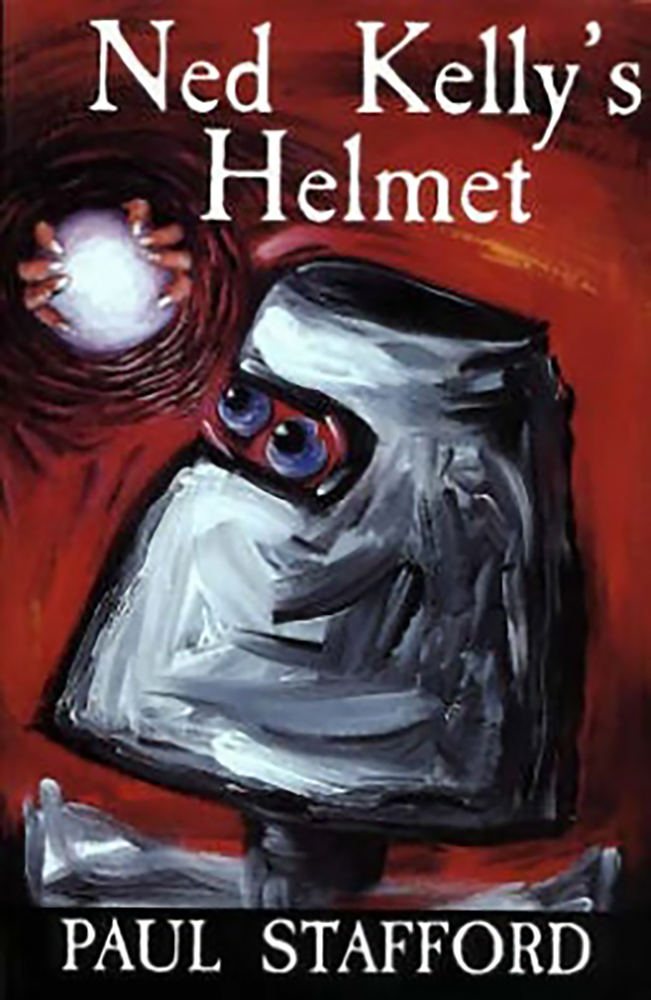 Ned Kelly's Jerilderie Letter
Illustrations by Dean Jones
First published 2007 by Black Dog Books
Ned Kelly's Jerilderie Letter signifies the start of Black Dogs Books series of 'True Tales'. While squarely aimed at the adolescent market this book easily appeals to the Kelly community at large. I love the illustrations by Dean Jones (and I thought he was just a cricketer) as they compliment the writing in a way not seen in Kelly literature before. In fact I want to see this bloke produce his own book on Ned, and in full colour too. While the Jerilderie Letter itself offers nothing new, Carole has repackaged the script into easily digestible portions. If it catches the interest of just one child then she's done her job!
Download: Press Release
Carole Wilkinson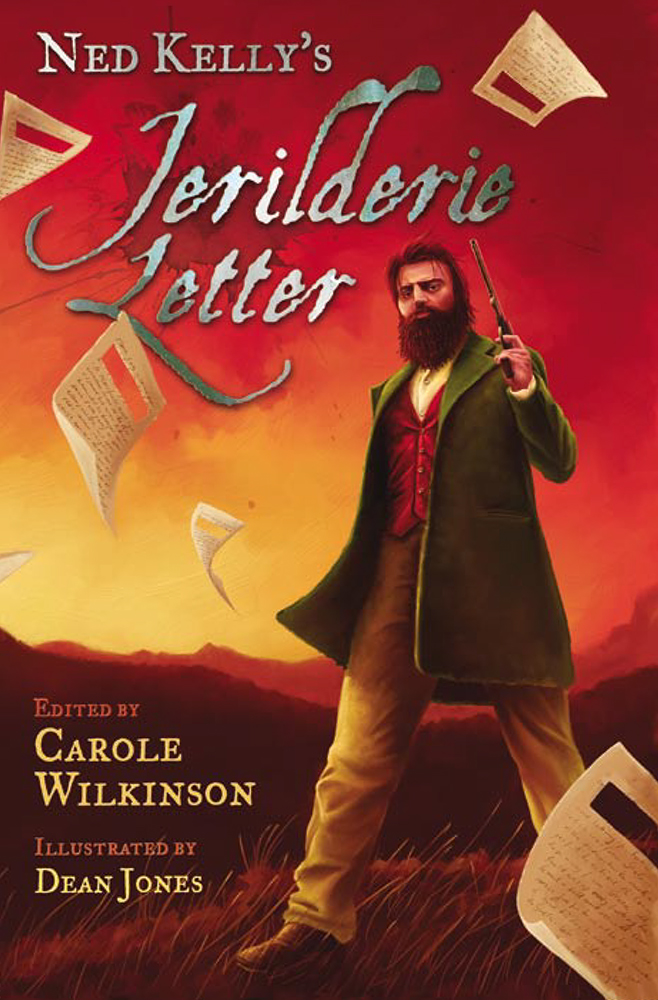 The Black Pot Belly
First published 2003 by Gingerbread Books
The Black Pot Belly is a charming and witty piece of nonsense about a magical pot belly stove whose antics illuminate the charm of low-tech living, and whose dreams include joining the Kelly Gang… Unusual and fresh, with some very impressive illustrations by the author, this very different tale is a delight.
Maree Coote
Bushrangers: Models to make
Models by Derek Brown
First published 1984 by Ashton Scholastic
The concept of this book is to pop out cardboard models and recreate various bushranging scenes featuring Ned Kelly and his Gang. The idea works well, even though the Steve Hart listed never sported a beard. While the author Sheena Coupe couldn't write to save herself, Derek Brown's illustrations are well constructed and bump up our rating to a buy-it-now as opposed to a avoid-at-all-costs (if we had to rely on Coupe's poor grasp of Australian history).
Sheena Coupe
Fair Dinkum Ned
Illustrations by Vasja Koman
First published 2007 by Prominent Press
The story, told in verse, is both humorous and completely silly. Coupled with impressive illustrations by Vasja Koman, Fair Dinkum Ned is certain to delight young readers aged four onwards.
Rhonda M. Tallnash
Ned Kelly And The City Of Bees
First published 1978 by J. Cape
This is a delightful story, though officially designated as a children's story, I think not only children but any adult whose mind and spirit are still alive will enjoy reading this. Set in Australia it is the story of a young boy, Ned Kelly, who is visited by a bee while he is lying in hospital with appendicitis. The bee, Apis, gives Ned a drop of a golden liquid that shrinks him so that he can ride off on her back with Nancy Clancy a 120 year girl who has been living with the hive since she was 10 years old. Ned spends the summer in the hive with Nancy, learning about the hive and having fun meeting Selma the Queen, Romeo the lovesick drone and Basil the activist drone as well as surviving an attack by the dreaded wasps.
This book is amazingly accurate in its science and is I think an excellent way for children to learn something about these wonderful animals. It does in fact contain one error which is not terrible important but I mention it here for accuracies sake. When Basil is describing the future of life for a drone he say that the Queen only mates with one drone on her nuptial flight, in fact the young queen will mate with about a dozen drones under normal circumstances.
David R. Godine
Verdict: This book, by the author of Schindler's List, is both entertaining, educational and well written and I would recommend it to anyone as a good fun read, I thoroughly enjoyed it myself.
Thomas Keneally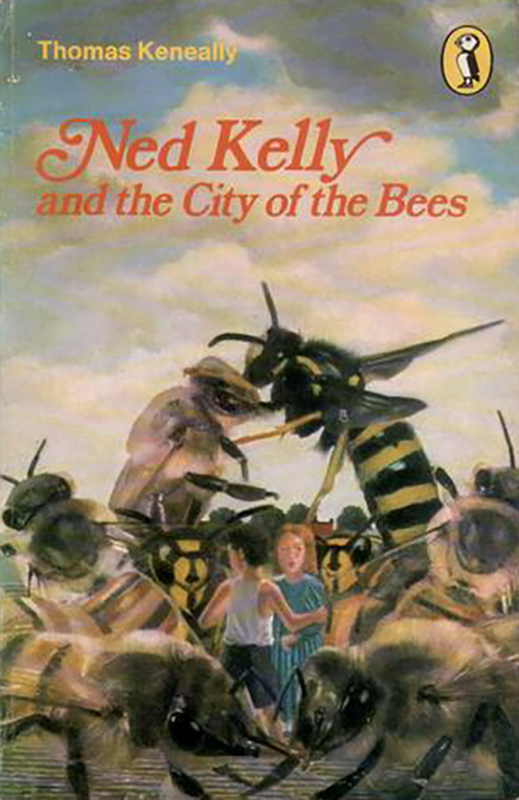 Ned Kelly - Gangster Hero of the Australian Outback
First published 2001 by Short Books Ltd, London
A very racy and dramatically written children's book. The English author no doubt read Max Brown's Australian Son several years ago but failed to consult it when writing this work. He has Lonigan chatting with the gang at Stringybark and being shot when he tries to warn Kennedy and Scanlon. He has the newspaper editor Gill hiding in a wombat hole instead of McIntyre. He even has the armour being made by "a network of friendly blacksmiths" prior to the Euroa and Jerilderie robberies … fortunately he doesn't imply they wore the armour at these "stick-ups".
There are some funny aspects due to Boxer's lack of knowledge of Australia and its history. He has 'Red' and Ellen eloping and travelling "several hundred miles to Melbourne". 'Red' arriving in one of the last convict ships … (the last convict ship to arrive in Australia was in 1868). He unfortunately perpetuates the myth of Brady posting a reward notice for Governor Arthur. He even refers to squatters as 'ranch owners'!
Brian McDonald
Verdict: In all it's an interesting little read, however, the wonderfully written books by Carole Wilkinson and Brian Ridden should take precedence as Christmas gifts.
Charlie Boxer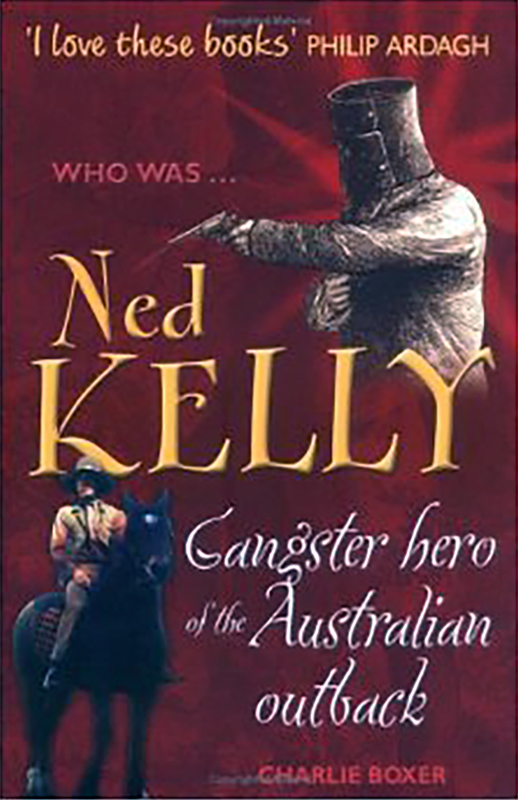 Ned Kelly and the Green Sash
Illustrations by Frane Lessac
First published 2010 by Walker Books
Ned Kelly and the Green Sash utilises some very impressive full colour imagery and a clever form of story telling, including an array of newspaper clippings, which raises the bar for books of this type. It is a must have for any collection of children's stories relating to Ned Kelly. The paintings are snappy, the writing is well balanced and the general feel is one of a very high standard. Overall, this is a great book but the price is way too steep for forty pages at $29.95rrp considering it's aimed at grubby little hands and was printed in China. A more respectable price of $19.95 would see this edition fly off the shelves but it's your call Walker Books.
Mark Greenwood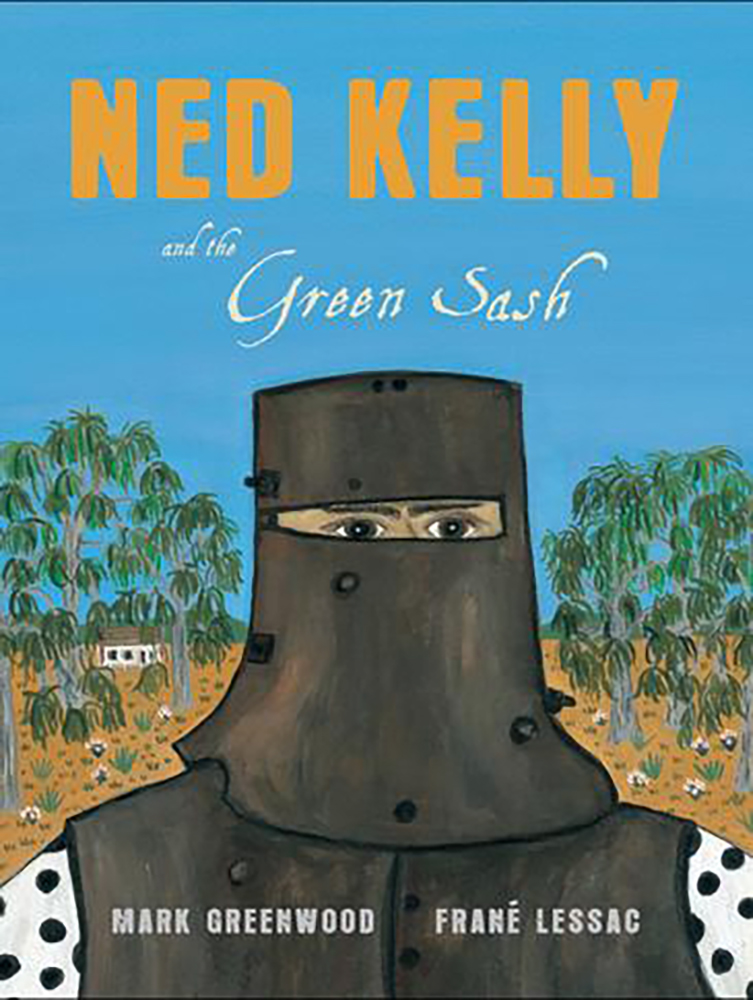 Black Snake: The daring of Ned Kelly
First published 2002 by Black Dogs Books
I should start off by saying although I'm not quite a juvenile anymore (many would disagree), I enjoyed this book immensely. Author Carole Wilkinson aimed Black Snake squarely at the late primary / early secondary level and succeeded where others had failed. The story of Kelly is told in a clearly understood and well defined manner. The book is highlighted by numerous What if you were there… accounts allowing the young reader a better understanding of the life and times of early Australia. As well, additional information in the form of highlight boxes give further background to a particular piece of the story. Wilkinson's research is well rounded and, although the story offers no great revelations, it does set a new standard of clever writing to such an important, and often forgotten, section of the reading public.
Shortlisted for the 2003 Children's Book of the Year Award — Eve Pownall Award for Information Books
Carole Wilkinson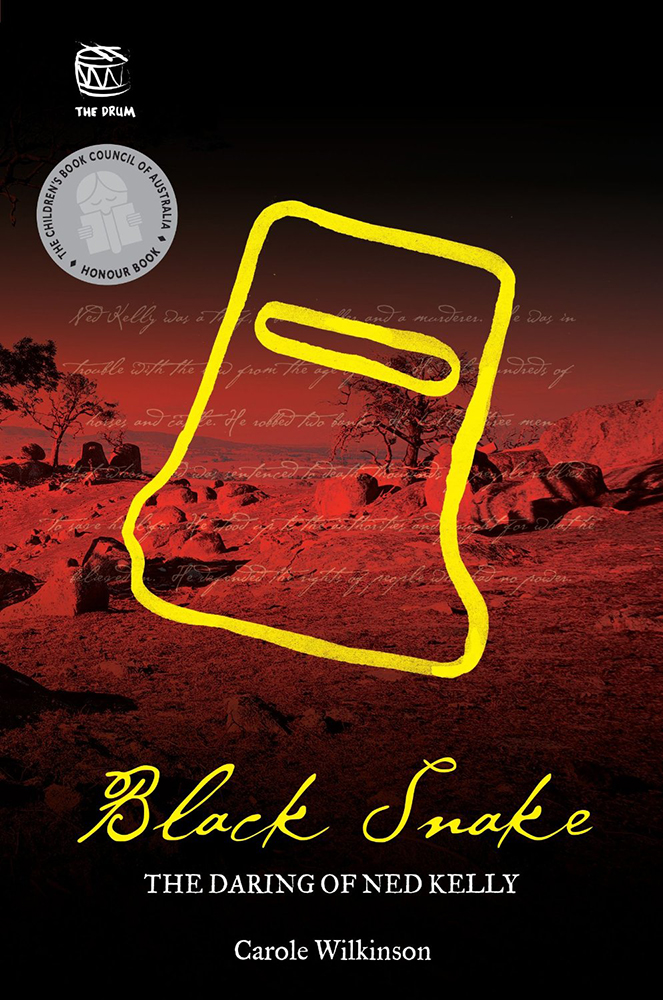 Ned Kelly & His Gang
Illustrations by Ian Forss and Jeff Hocking
First published by Kidcorp Pty Ltd
Part of the Cadbury's 'Australian History Collection', Bryce Courtenay – better known for writing potato related history – puts his pen to a brief history of the Kelly Gang (aimed squarely at the younger generation). Besides being off the mark for Ned's birth and how the Jerilderie Letter got into print, Bryce does a fair job at introducing the Kelly Gang, considering chocolate would be the sole reason you'd be reading his story in the first place.
Brice Courtenay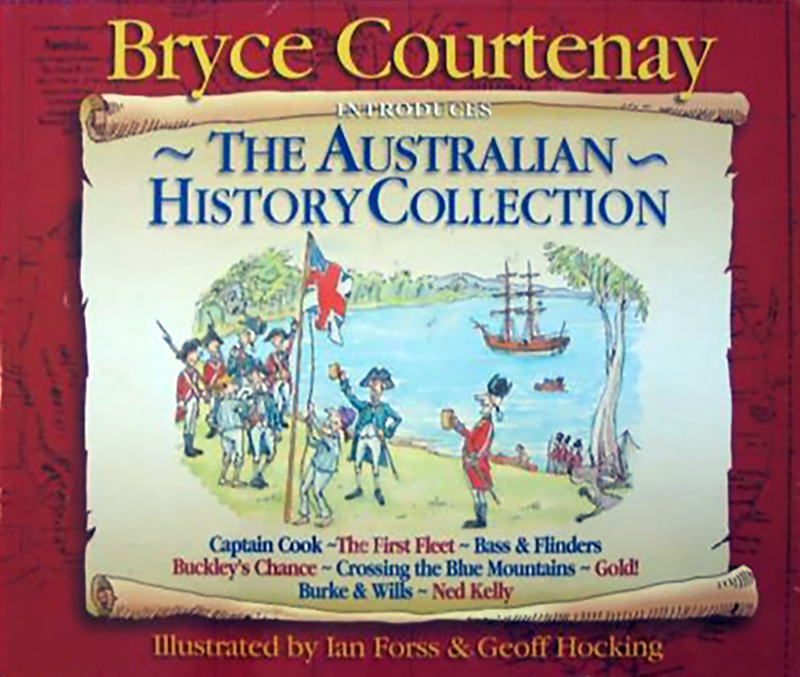 Ned Kelly
Illustrations by Dee Huxley
First published 1978 by Reed Books
Although now out of print, this book is an excellent source for early primary school students eager to learn more about Ned Kelly. With impressive illustrations and an easy to read narrative, if you are lucky enough to find a copy buy it.
Ken Little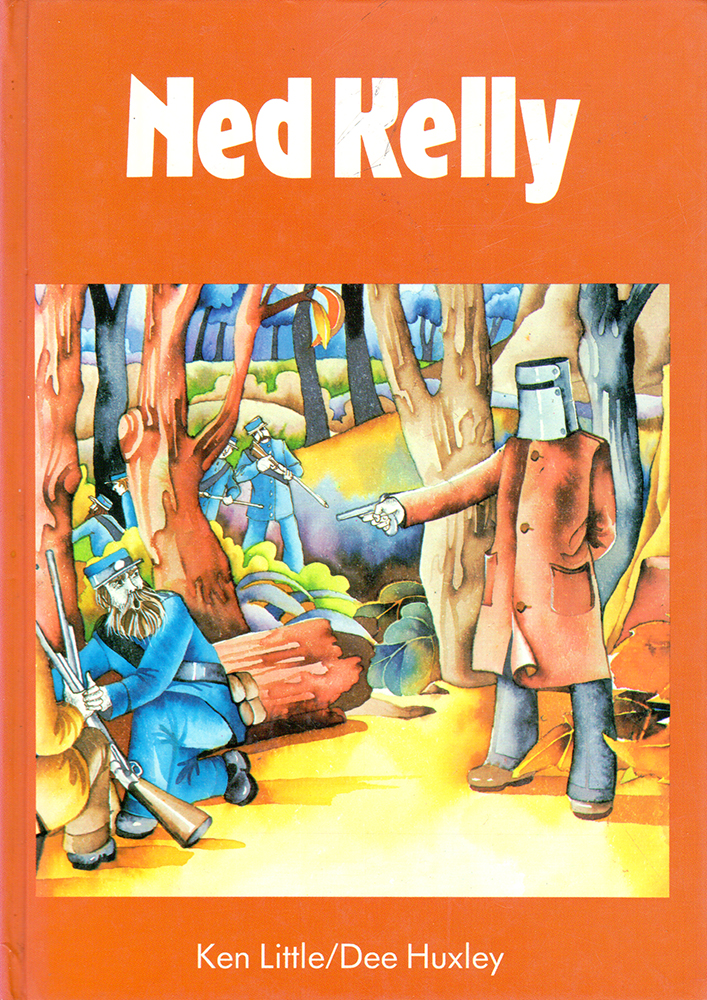 Ned Kelly
Illustrations by Walter Stackpool
First published 1970 by Angus & Robertson
Part of the Young Australia Series, this illustrated book carries the story adapted from Frank Clune's Ned Kelly novel. While the illustrations are of a high standard (the armour clad Ned brandishing a rifle – which he never did – has been used for numerous figurines) some sections of the book are laughable, particularly Clune's claim a twelve year old Ned rescued a drowning farmer from a flooded creek!
Frank Clune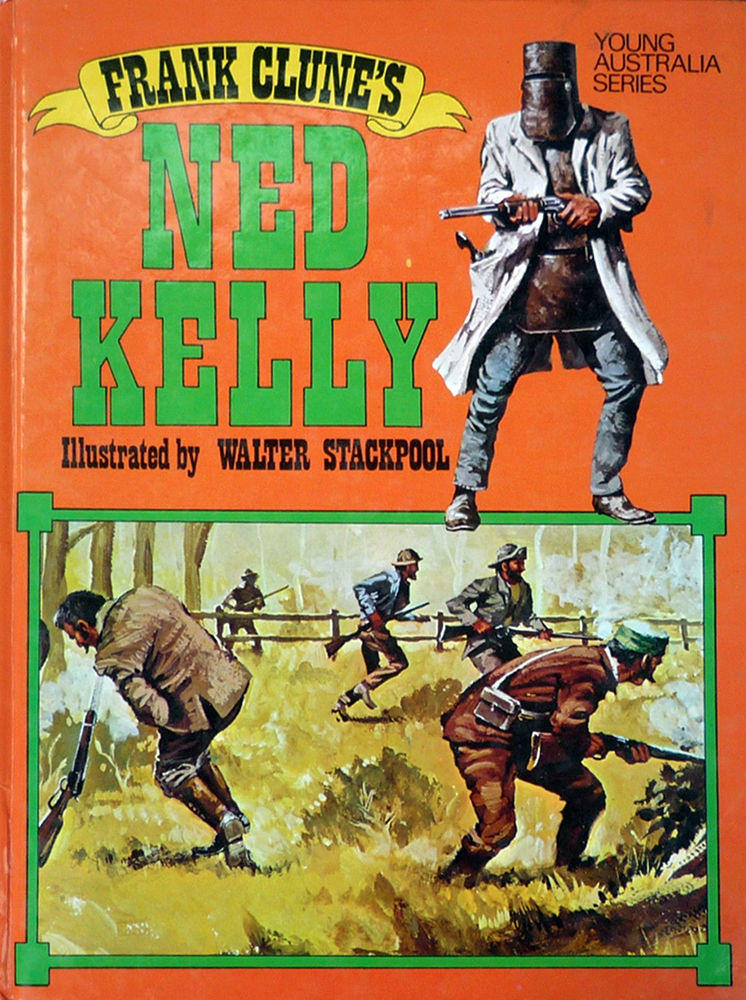 The Bushrangers
The Discover Australia Series (no.8)
First published by The K.G. Murray Publishing Company

This edition should be bought more for the novelty of buying a children's book that's over forty years old than for any enlightenment on the story of bushranging in Australia. When it was first released, the Discover Australia series of books was a much sought after publication for school age children. Nowadays Google has largely replaced the way children access information and, in this instance, it's a good thing too. Yet, while this book is full of inconsistencies it's still worth the buy for the nostalgia value.
O.R. Scott