In Australia, Irish music and the Kelly legend go hand in hand, and so they should. Even as Ned's Gang roamed North East Victoria, ballads were being sung in pubs all around the bush. Today songs like Poor Ned by Redgum, Kate Kelly by The Whitlams, and If Ned Kelly Were King by Midnight Oil have all contributed to keeping the story alive.
Ned Kelly Soundtrack (2003)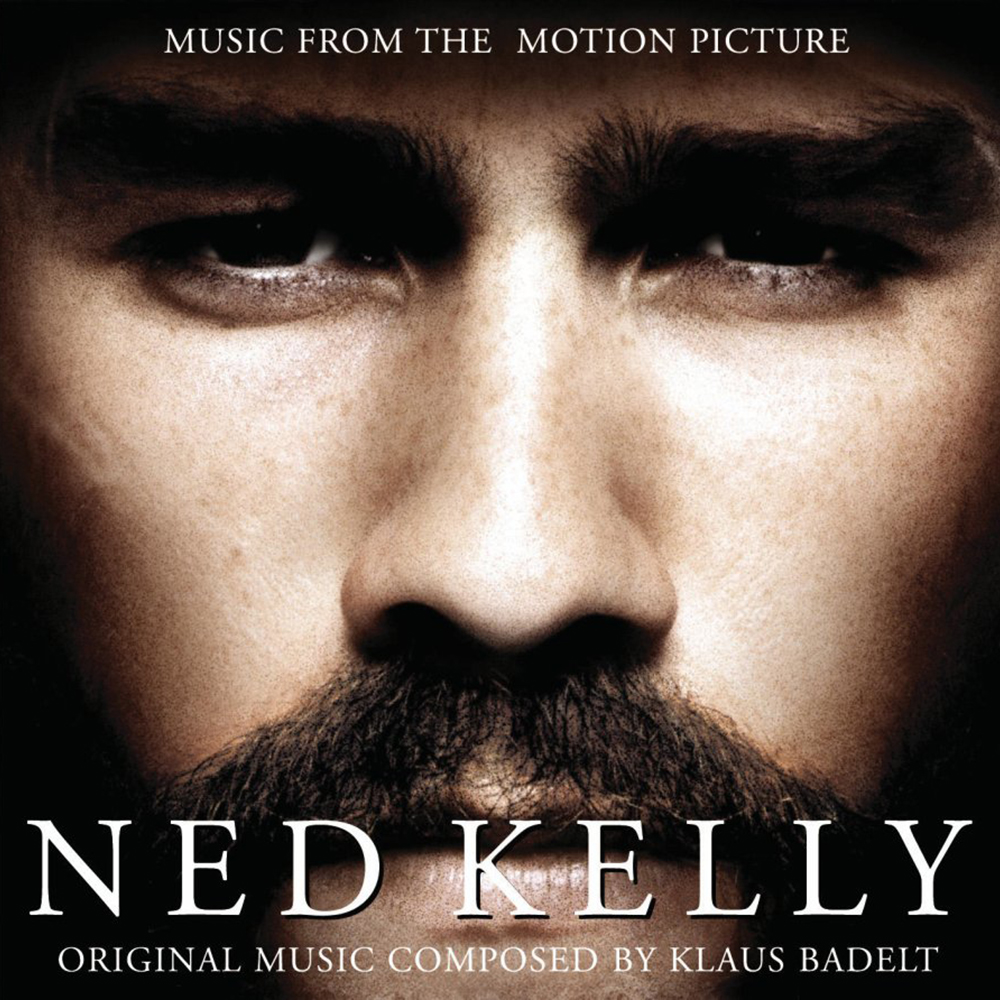 Germany's Klaus Badelt, K-19: The Widowmaker; The Recruit, composed the original score for Ned Kelly — a collection of beautiful and dramatic compositions that reflect the life of the Australian outlaw. Badelt's work bears the influence of his interest in modern music, but is rooted in his passion for the classical masters. The soundtrack also features two songs from Powderfinger's Bernard Fanning, who also worked on Gregor Jordan's feature Two Hands.
Tracks include:
Shelter For My Soul Bernard Fanning
The Light Klaus Badelt
Father Klaus Badelt
Moreton Bay Bernard Fanning
Ned Kelly Soundtrack (1970)
This is one great CD. With vocals from Waylon Jennings, Kris Kristofferson and even a track by Mick Jagger, the soundtrack features sixteen tracks including dialogue from the not so great film. As a bonus the deluxe edition of Ned Kelly offers a multimedia clip from the 1970 movie which can be played on either a Mac or PC. It is worth buying the CD just for the fold out cover. Mick Jagger adds a cappella version of Wild Colonial Boy to the soundtrack. Featuring words and music by acclaimed author and poet Shel Silverstein, the soundtrack is very western sounding with twangy bawdy ballads and hoe–down music.
01. Ned Kelly Waylon Jennings
02. Such is Life
03. The Wild Colonial Boy Mick Jagger
04. What Do You Mean I Don't Like
05. Son of a Scoundrel Kris Kristofferson
06. Shadow of the Gallows Waylon Jennings
07. If I Ever Kill
08. Lonigan's Widow Waylon Jennings
09. Stoney Cold Ground Kris Kristofferson
10. Ladies and Gentlemen
11. The Kelly's Keep Comin' Kris Kristofferson
12. Ranchin' in the Evenin' Waylon Jennings
13. Say
14. Blame it on the Kellys Waylon Jennings
15. Pleasures of a Sunday Afternoon Waylon Jennings
16. Hey Ned Tom Ghent
Bushwackers: Ned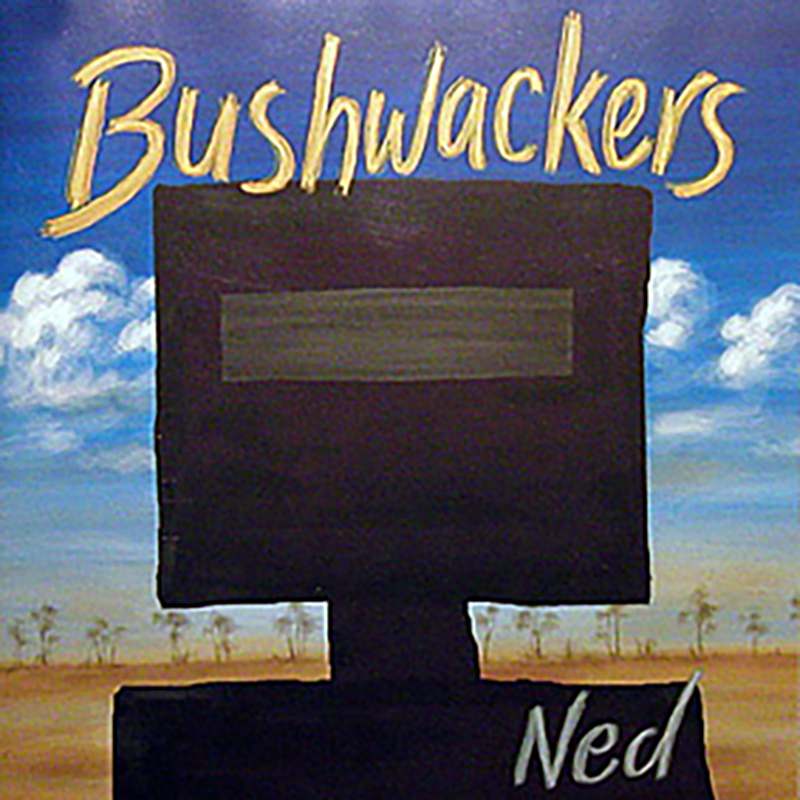 In November 1980 the Bushwackers were an integral part of the Ned Kelly Centenary Festival in Winton, Victoria. For three days many legendary artists, including Redgum, and Johnny Chester, came together to celebrate the life and times of Ned Kelly. The Bushwackers produced this album as a celebration and acknowledgement of the special place Ned holds in the hearts of all Australians. Songwriters who contributed to this collection include John Williamson, Ted Egan, Tim Freedman, Shane Howard, and many anonymous authors who first sang and wrote of Ned.
01. Kelly In Our Hearts Roger Corbett
02. Devils Boots John Williamson
03. His Story The Bushwackers
04. Glenrowan, Farewell traditional
05. Ned Kelly Was Born In A Ramshackle Hut traditional
06. Beechworth Gaol Shel Silverstein
07. Poor Ned Trevor Lucas
08. Kate Kelly Tim Freedman
09. Poor Ned Kelly Smilin Billy Blinkhorn
10. Stringybark Creek traditional
11. Our Ned Kelly Grant and Lee Millar
12. Farewell Dan and Edward Kelly traditional
13. Such Is Life Ted Egan
14. Heart Of Australia Roger Corbett
100 Years a Hero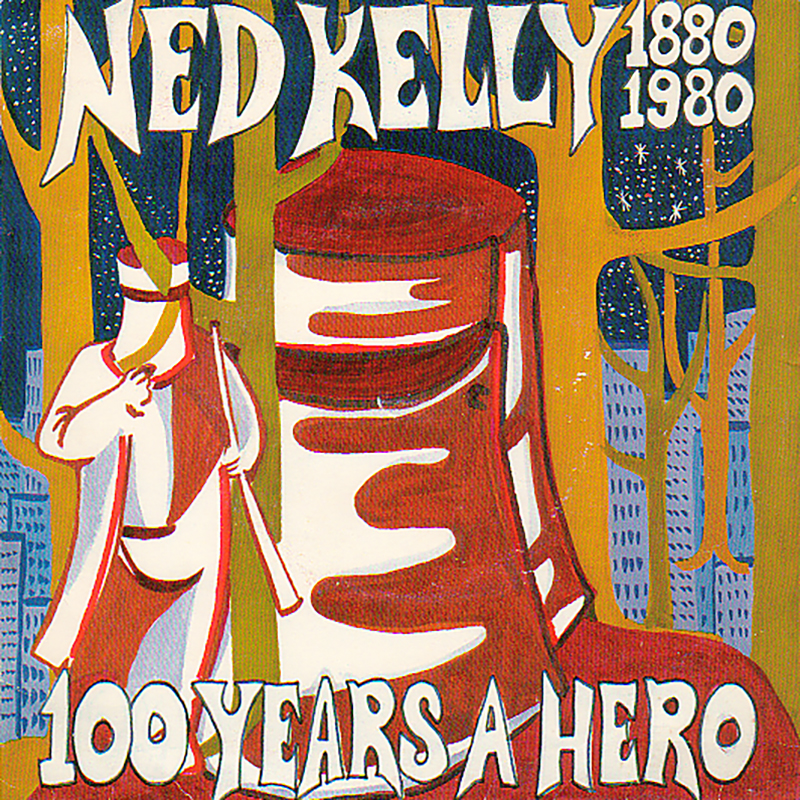 This four track EP, Ned Kelly 1880 – 1980. 100 Years A Hero, which also includes a four page song book, was released to celebrate the Ned Kelly Centenary Festival held at Winton, Victoria on the 8th and 9th of November, 1980. Produced in 2000 by Bail Records the song list includes:
01. The Kellys Wouldn't Run Carl Myriad
02. Stringybark Creek The Bushwackers Band
03. Poor Ned Redgum
04. Ned Kellys Letter Bluetongue