Plays, Concerts, Recitals, and Musicals
Ned: A New Australian Musical
Instantly recognisable, the Kelly armour barely hints at the astonishing series of events that came to pass in North East Victoria in the late 1800s, forever shaping our idea of Australian history. NED tells the story of an ordinary boy, born to an Irish immigrant family living in poverty in country Victoria. The son of a convict, Ned sees how poorly his family is being treated and learns never to trust a man in uniform. He sees how the selectors are at the mercy of the squatters. And he knows how hard his mother works to keep his family together.
When his father dies Ned becomes the man of the house, at just 12 years old. His first arrest is at 14 and by 16 he is serving time in Pentridge Prison for receiving a stolen horse. His life is shaping up to be one full of petty misdemeanours, theft and scuffles with authority. Ned's life takes a catastrophic turn when his mother Ellen is accused of attempted murder of Fitzpatrick, a local police officer. Ned takes to the bush with his brother Dan, and friends Steve and Joe, with plans to avenge this injustice. The boys are pursued fervently by the police. When they finally come upon each other, three policemen are killed one fateful night at Stringybark Creek. Suddenly Ned has killed. Men. Police officers, no less. Yet rather than being condemned, his legend begins to grow.

NED shows us how this man was made – his family, his friends and the warmth, strength and courage of the women who helped to shape his life. It shows us why we should care about a criminal from a century long past. It shows us why we celebrate him. It allows us see ourselves in his struggle. A stunning cast of actors and singers have been brought together to bring this World Premiere production to life, in co-operation with the Ulumbarra Theatre, Bendigo. With hauntingly beautiful melodies, raucous humour and a driving orchestral score that captures the sound of the Australian bush, NED will leave you humming while you ponder what it means to be Australian. Ned Kelly: An Ordinary Man. An Extraordinary Legend.
Kelly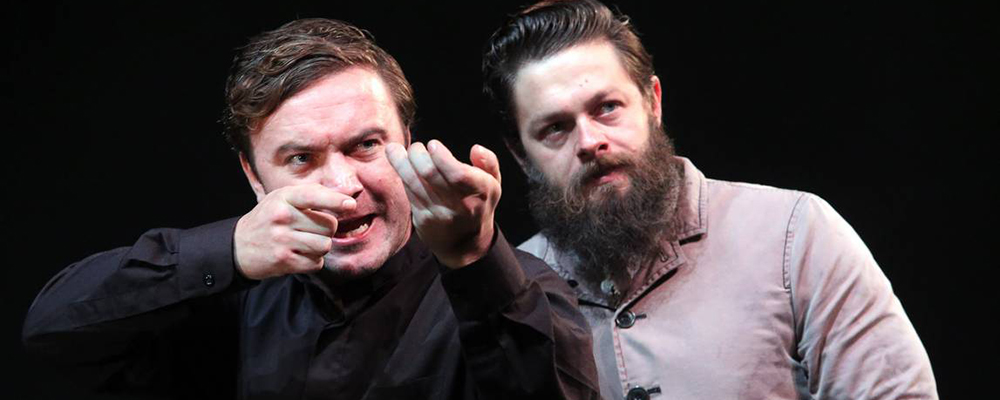 Queensland Theatre Company
78 Montague Road
South Brisbane
Queensland 4101
Ned Kelly is about to hang for his crimes, but his final night in prison is interrupted by the arrival of his brother Dan. Supposedly killed at the siege of Glenrowan, Dan is intent on moving north to Queensland and forgetting his past. To do so, he needs Ned's blessing and forgiveness. But the last time they saw each other, Dan tried to shoot Ned dead. So begins a brutal confrontation between two titans of Australian history. Facing the sins of their past, each blames the other for their downfall. Neither will escape unharmed. Dramatically entwining fact, theory and myth, Kelly is a smartly written, complex and gripping tale of masculinity, brotherhood and the dangerous dynamic of mateship. Winner of Brisbane theatre's Matilda Awards for Best Mainstage Production and Best Design. Recommended for ages 15+. Contains strong language, violence, adult themes and smoke/haze effects.