Cut Hair and Bone Fragments
My name is Neil Hamilton and I think I have something which may be of interest to you and your readers. Here in South Africa we have, in our family museum, a lock of hair that was supposedly cut from Ned Kelly's head an hour after his execution by a Dr B. C. Hutchinson.
We also have a some pieces of bone that are supposedly from Dan Kelly's foot. I have attached photographs of both as well as a three page letter that describes (near the end) how these items came into my family's possession. As a matter of interest, my grandfather's surname was Kelly and my grandmother's maiden name was Hadden. I would be interested in verifying if these items are genuine, as I believe they are.
Ned Kelly's Cut Hair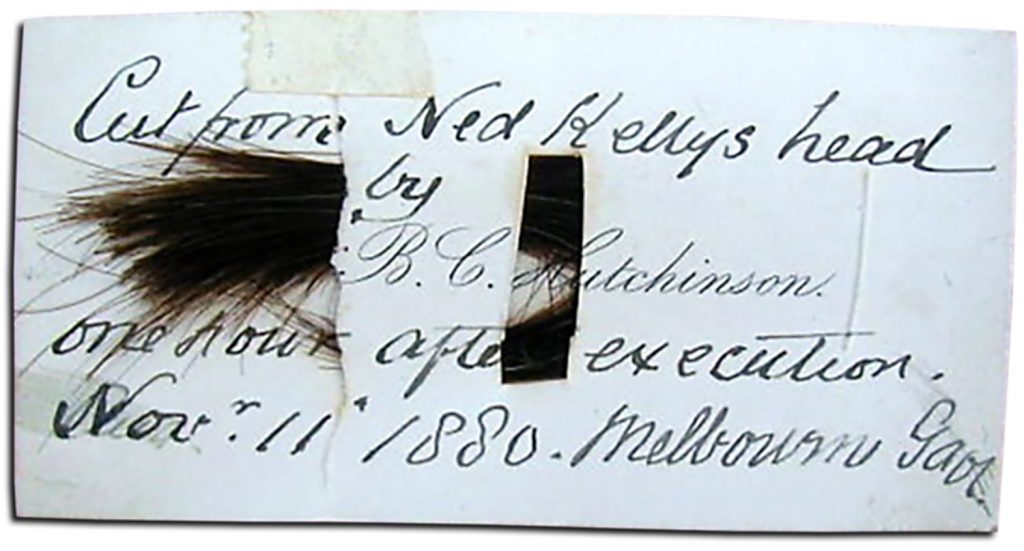 Dan Kelly's Bone Fragments