The Secret Son
First published 2015 by Allen and Unwin
This is a book of numerous layers with a fundamental story that spans well over a century. While the 'secret' is divulged within the first few pages (don't tell anyone but Ned had a son), the subsequent narrative is filled with an impressive tale that sees our main character Jim go from beekeeper at Beechworth to being lost in the trenches on the Gallipoli Peninsula. Fast forward seventy-five years and Jim's Australian born great-grandson Cem, a self-absorbed twenty-something, is making a pilgrimage back to his father's village in Turkey, unaware of his secret family background. Here he meets Berna, the grandmother he never knew, and Cem finally begins to understand what it's like to be a responsible adult. This is a story full of many journeys and overall it is a very entertaining read. The only issue I have is Ahmet, Cem's pitiless grandfather who lives an unrepentant life back in Australia plagued occasionally by bad dreams. He literally gets away with murder – one feels the reader would have been best served seeing Ahmet hit by a bus on the last page of the book.
Jenny Ackland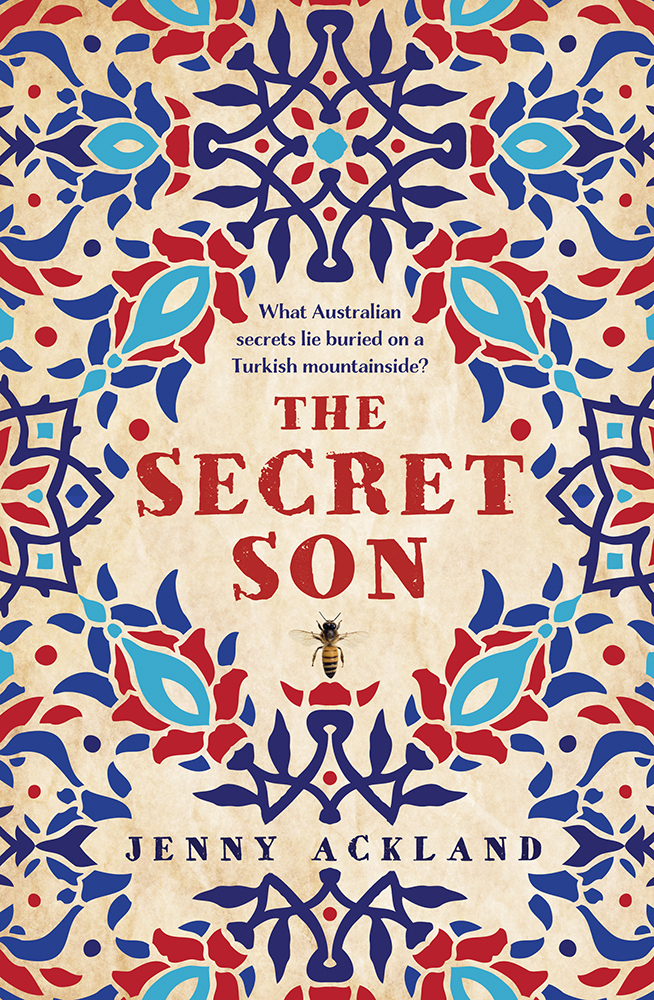 Whistle Man
First published 2000 by Lothian Books
This is a fantastic read. Easily one of the best fictional books on Kelly I have come across and well deserving of all the accolades heaped upon the author. The story follows a boy called Garrett Clancy, swept up in the emotional tide that was the man called Ned. The book opens with the narrator witnessing the infamous fight between Ned and Wild at Beechworth and, by the end of the story, the reader has travelled the length and breadth of Kelly Country. There are a few minor historical errors which are quickly forgiven, as the author has easily done justice to the legend of the Kelly Gang. Find this book, buy it and read it!
Brian Ridden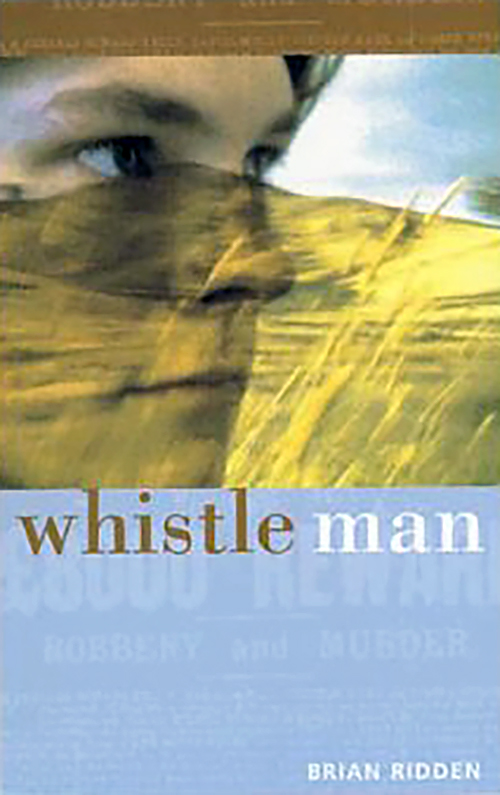 Far Beyond The Falls
First published 2008 by Network Creative Services
'Michael Delaney had answered his country's call to arms. In June of 1916, like so many other young Australian men, Michael found himself fighting for King and country on a blood soaked battlefield somewhere in France. Little did he know of the events taking place in his home town of Wangaratta. A father's death, a grandfather's secret, and an outlaw's mysterious message from beyond the grave; A message that would ultimately send three young boys on a journey of discovery through the rugged bushland of north eastern Victoria, leaving a brother to carry an agonising guilt that would haunt him for the rest of his life. This story is about a simple country family who laughed, cried, and through love endured the pain of irreplaceable loss.'
A.D. Crichton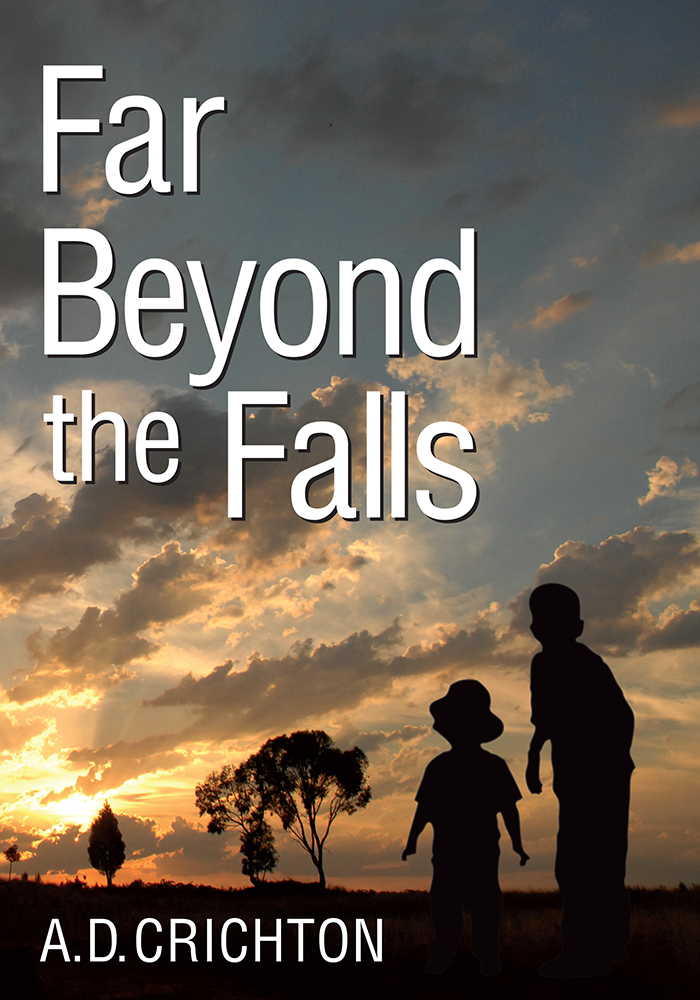 True History Of The Kelly Gang
First published 2001 by University of Queensland Press
Some sections of the book are fascinating while others make you cringe. Carey prided himself on his research yet stuffed up simple references such as Ned riding a horse called Music (Joe's horse was Music, Ned's was a bay mare named Mirth). As for the fascination Carey has with transvestism, well he does live in New York! But if you bear in mind this is a work of FICTION, then you should come away with a very good read under your belt. Like it or not, Carey has advanced the cause of Ned. He is passionate about his subject, introducing the story of Kelly to thousands of new readers. And for this I congratulate him. For a more rounded appraisal of Carey's work you may want to have a read through our feedback archive…
Peter Carey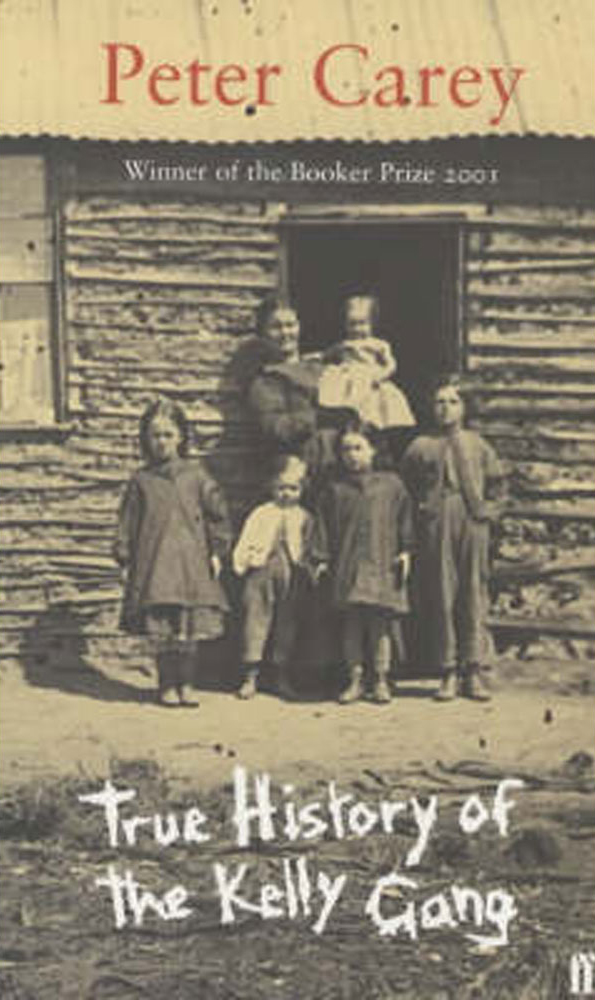 Undead Kelly
First published 2013 by Severed Press
This was a book I held little hope for when I first picked it up off the shelf but, I'm glad to say, my first impression was wrong – this is a ripper of a yarn! Set in Melbourne 1880, something evil has appeared in the Australian outback – the dead are rising, and stalking the lonely bush tracks. Officially, they do not exist, their attacks attributed to the work of natives or madmen. But one man knows they are real, and is determined to expose the truth. Ned Kelly. Dubbed 'Undead Kelly' (which finally makes sense on the last page), Ned desires one thing – to expose those responsible for unleashing this plague and hold them to account. But Ned is imprisoned, facing trial for the murder, and is sure to hang. His plan hinges on his one ally, an English 'wastrel' banished to the colonies by his embarrassed family. A cynical man, more at risk of being devoured by his own internal monsters than the undead. Can he find the courage to emulate Ned, rise above expectations and become the saviour of the colony? Because, and I quote, 'somebody has to stop the rot…'
Timothy Bowden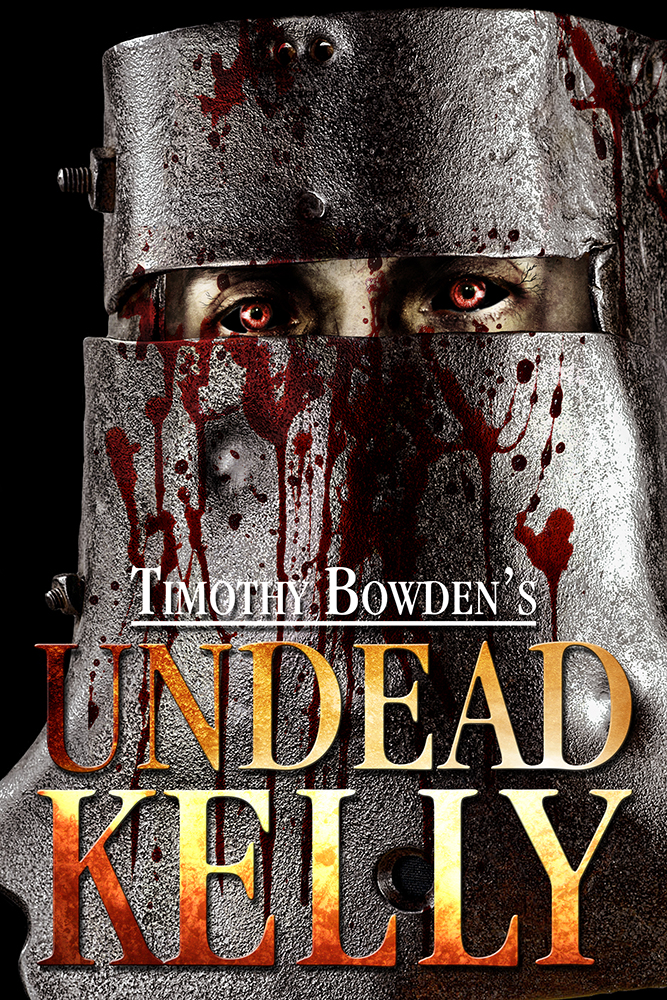 Bony And The Kelly Gang
First published by Pan
Firstly the Kelly Gang of the title is not the infamous bushranging gang of the late 1870s, but rather a gang of smugglers operating South of Sydney in the late 1950's. Bony is the half aboriginal policeman, Detective-Inspector Napoleon Bonaparte, the central character of a very successful series of mystery books written by Arthur Upfield from about 1929 to 1964 which in turn spawned a television series in the 1970s.
This book is set in the village of Cork Valley (loosely based on the actual village of Kangaroo Valley in NSW) with Bony disguised as a horse thief in order to investigate the murder of an Excise Officer. Cork Valley is inhabited by the descendents of two Irish families, the Kelly's and the Conway's. Through self-imposed isolation the families have remained very Irish and very wary of any government or police intervention in their affairs, for Bony to succeed in his investigation he must somehow gain their trust.
Though there appears to be no direct link between the Kelly's of Cork Valley and Ned Kelly's family they still hold a deep admiration for him with the village having had an annual Ned Kelly festival since 1881. It is interesting to note that, even though there is no mention of the Republic of North Eastern Victoria, the Kelly outbreak is clearly regarded by the people of Cork Valley as an act of rebellion rather than as a criminal act.
Don Schofield
Verdict: All up if you were looking for serious information on Ned Kelly then this book would probably disappoint, but as a piece of Australian detective fiction with a bit of a Kelly connection it is definitely worth a read.
Arthur Upfield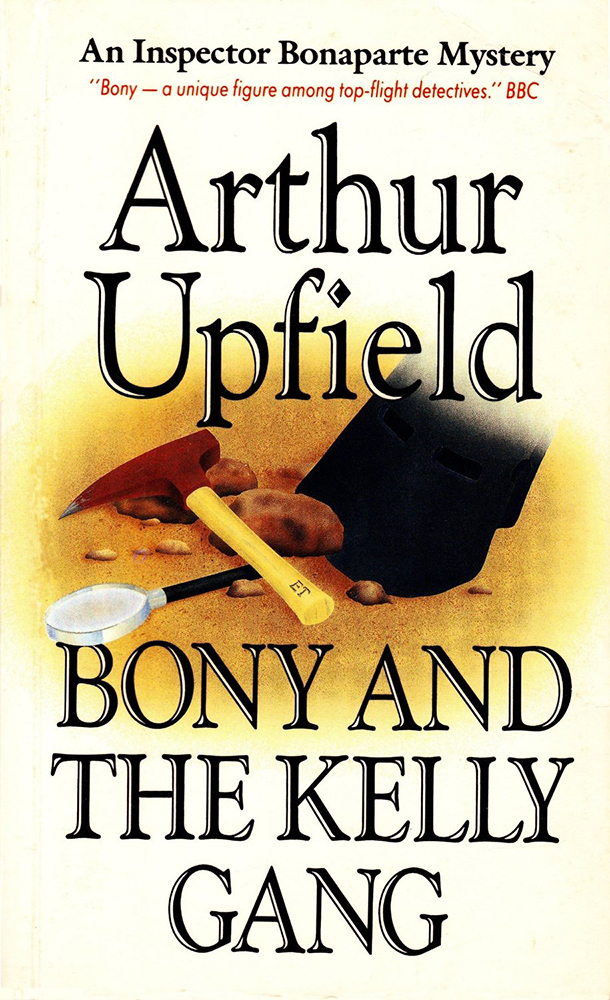 Kelly Country
First published 1983 by Penguin Books
What if Ned Kelly escaped police capture in 1880 and led a successful Irish-Australian rebellion against British authority. The books synopsis centres around a mental time traveller who organises Kelly's escape. When he wakes up the world has changed with Australia rather than the United States embroiled in the Vietnam War. All because Curnow never stopped the train (he ended up getting his brains bashed in instead)! I always get excited about alternate history novels, the 'what if?' books. However, in this instance, the story wasn't nearly as impressive as the back blurb states. Don't believe me? Then do a search at Abe Books to find your own copy. While the concept for a fiction book is five out of five the end result was a lot different.
A. Bertram Chandler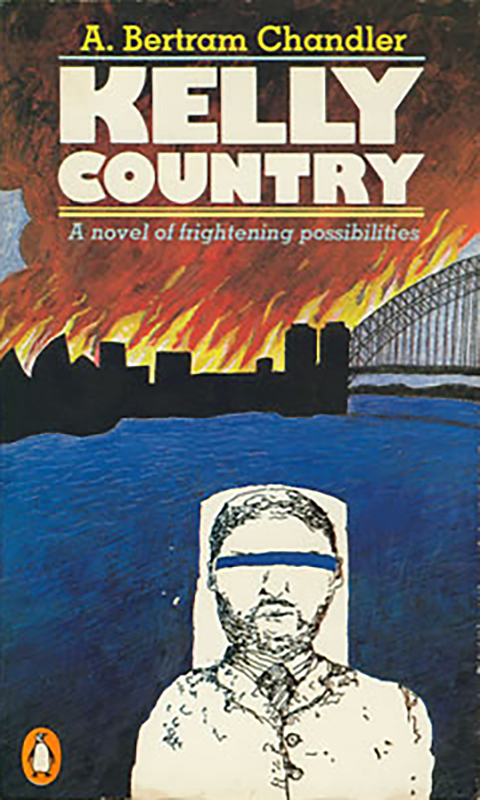 Living Like a Kelly
First published 2015 by Australian Scholarly Publishing
Simmons's book Living Like a Kelly is set in the north east Victorian town of Greta. Sometime in 1911 a thunder-storm forces journalist Brian Cookson to seek shelter at a roadside cottage where he is taken in by three little girls and an old woman they call 'Gran'. Cookson explains he has been tasked to write a story about Dan Kelly and Steve Hart escaping the Glenrowan shootout and making their way to South Africa. The old woman yells, 'Lies, lies, lies!' Cookson is dumbfounded, 'But how can you know?' The old woman replies, 'I am his (Dan's) mother.' And so begins this convoluted tale interweaving fact and fiction which leaves the reader wondering at the end what was it all about? Apparently Ian Jones 'helped Simmons research' this publication but I'm left to wonder, given his state of health at the time of publication, what Ian actually contributed. What I will say is that this book is worth a read but follow it up, or better still start, with Noelene Allen's book Ellen: a woman of spirit so you can better understand what's real and what isn't.
Dorothy Simmons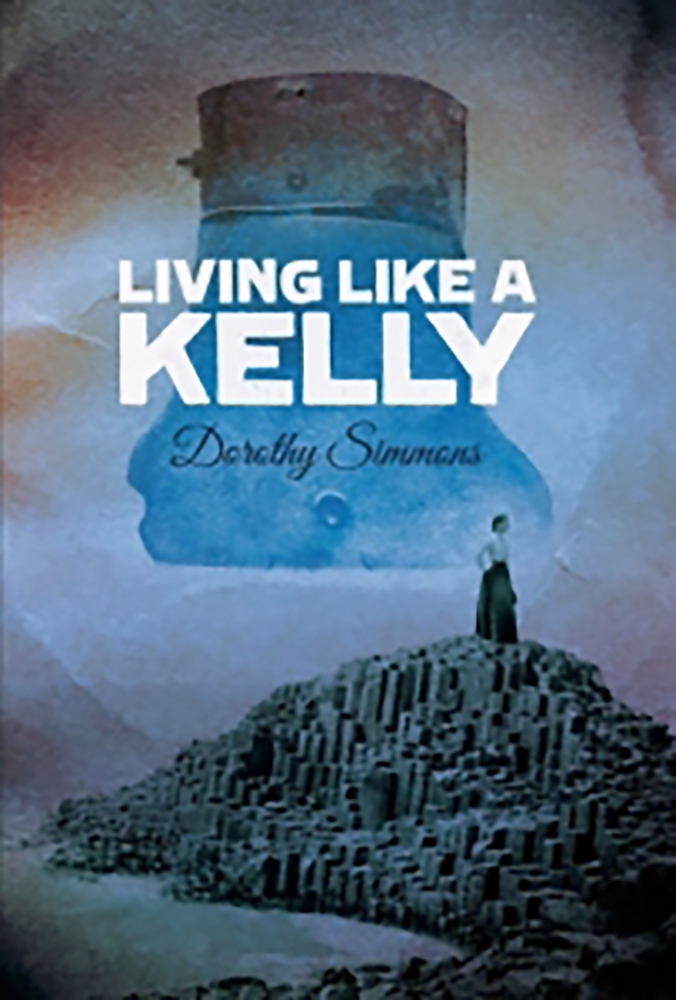 Kelly
First published 1964 by Corgi Books
Lambert took the bare facts on Kelly, mixed them with romantic notations and tall tales to produce the first novel on the Kelly Gang. As he says himself in the foreword '… and though there is a broad element of fiction in my story I think I am nearer the truth than the 'facts'. This, then, is the life story of Ned Kelly, than whom no man was gamer.' If you stumble across this edition in a second hand book store don't pass it up, as it is definitely worth a glance (then you can throw it into the sock drawer!).
Eric Lambert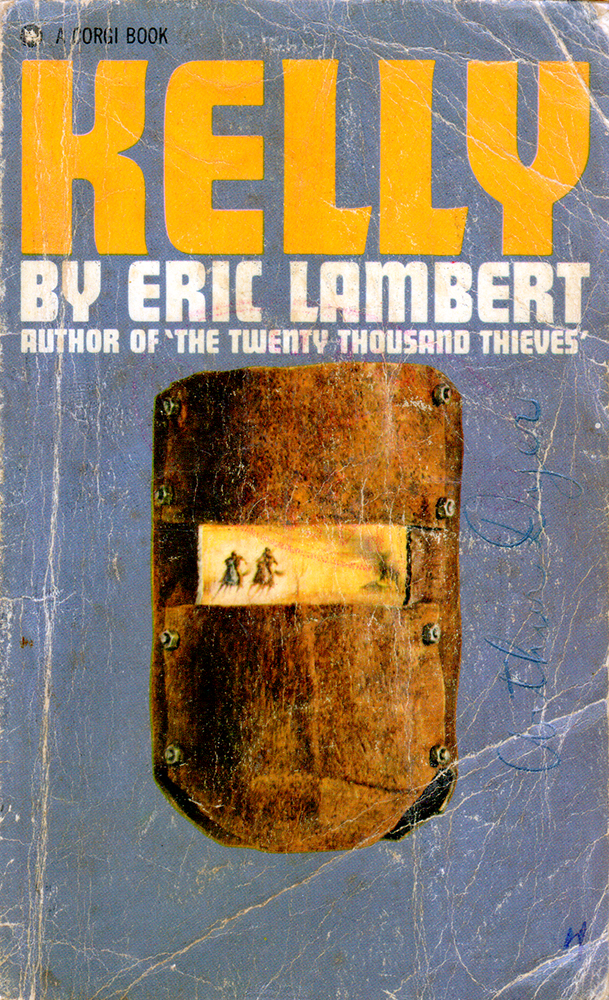 Our Sunshine
First published 1991 by Pan Macmillan
Let me start by saying this is a quick read (well under two hours). This short novel is filled with visions best described as literary garbage. Don't believe me? Then how about this passage from page seventy-two, 'Blood was the only food we could keep down. We drank six horses dry before we saw the croquet lawn three days later and guessed we'd live.' Peter Carey writes, 'An important writer meets an important myth and reinvents it in the most sensual, visceral language he has yet produced… to forever change the way we see Ned Kelly.' Carey must have been referring to another book on Ned because this one is such a flight of fancy it makes dear Pete's novel appear historically correct. Thanks for keeping Ned in the spotlight Robbie but I prefer my Ned non-fictionalised when it comes to his life story. Unfortunately, too many people tend to believe the flowery fictional accounts by Carey and Drewe, clouding the 'really true history'. And what is it with the circus lion? Some poor attempt at drawing an analogy?
Robert Drewe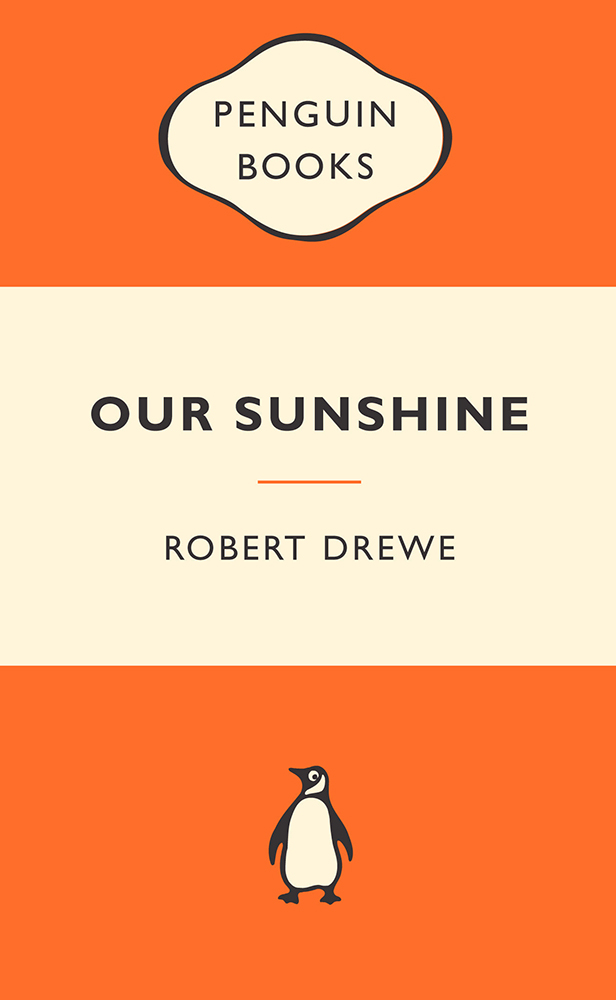 Ned Kelly - The Screenplay
First published 2003 by Currency Press
Seems one of the good things about this book is that it is thin — about one hundred and twenty pages (or sixty sheets). While the cover design is as uninspiring as the script it does have a nice shot of Heath Ledger. Well, that's about it when it comes to praise — the book is after all an adaptation of Drewe's novel Our Sunshine (see review). The script highlights the fact that no historian was consulted in the making of the movie. You need to look no further than Peter Gavin who fills eleven pages (around 10% of the entire book) with his essay The Man in the Iron Mask, Ned Kelly. Gavin admits 'to being a complete novice in Kellyana'. Good call. And what is it with that circus lion?
John Michael McDonagh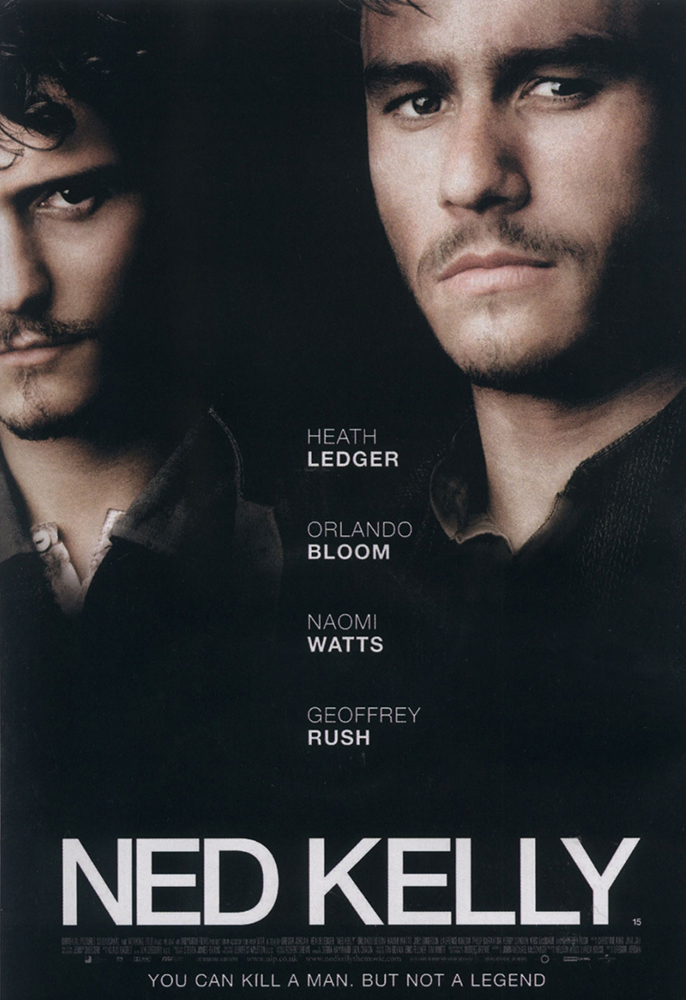 Kelly And Ned - Behind the Kelly Gang
First published 1997 by Charquin Hill Publishing
As the cover states 'A story of young love, mystery and terror'. And terror is absolutely correct. The whole book was terrible! This book is so bad it makes the movie Reckless Kelly seem like an Oscar winner. The plot makes no sense, the characters are one dimensional, and the storyline is non existent. The whole concept is rubbish, I wouldn't even rely on it to prop up the leg of a wonky table. I want my money back (even though I got it for free), what a shocker!
Graham Jones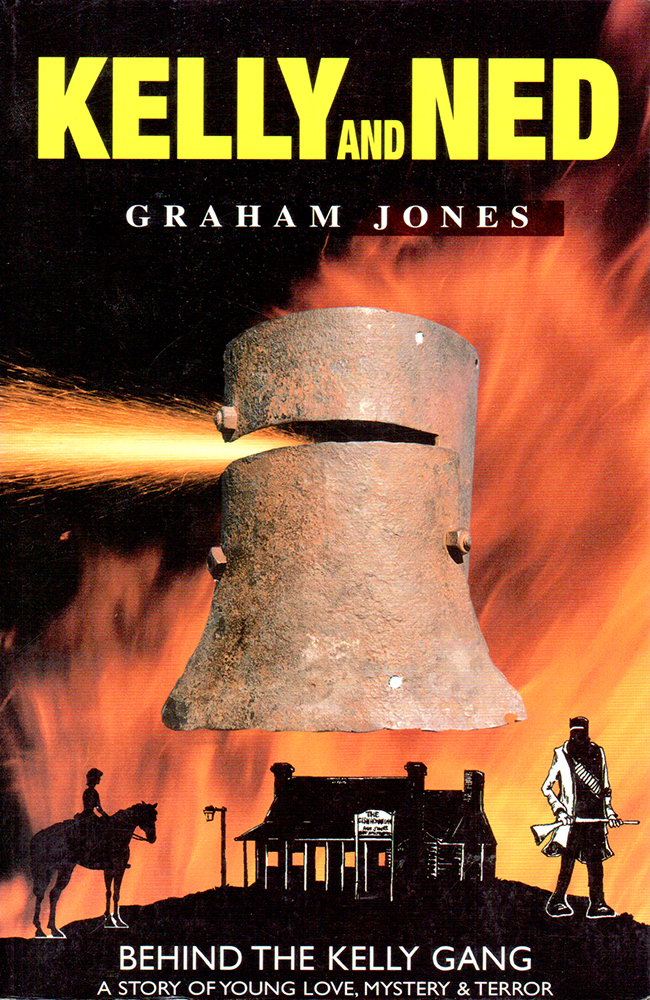 'Burnt To A Cinder, Was I?'
First published 2002 by Artisans
'The Escape and Life of Outlaw Dan Kelly, member of the notorious Ned Kelly Gang' – what a stinker of a book. From it's crap cover — and it was suppose to be designed by an 'artist', to it's crap plot! Vince claims his family met Dan in the 1930s, and he has a photo to prove it. Well then, he must be telling the truth! Surely he wouldn't just be trying to cash in on the current Kelly craze would he? With no grounding in fact — the author claims Dan Kelly shot Alexander Fitzpatrick dead — this Kellyana book is the worst I've seen. I would recommend doing what the title of the book says – and burn this publication to 'a cinder'. It's complete and utter garbage!
Vince and Carolyn Allen